The holiday season can be one of the busiest times of the year for event producers. Organizing a successful holiday event requires meticulous planning and attention to detail to get every last detail right. No matter what kind of holiday magic you are aiming to create, this comprehensive checklist will guide you through essential steps to ensure a memorable event for all.
The Basics
Define your event vision and goals: Start by clarifying the purpose and objectives of your event. What do you want to achieve as a result of your holiday event? This will guide your decisions throughout the planning process.
Develop a budget: Determine how much you're willing to spend on the event and where you want to allocate those funds. This will influence your choice of venue, decorations, catering, entertainment, and more, depending on what you can afford.
Set the date and time: When considering different dates, think about your intended audience and when they most likely would be available to attend your event. This will also help with picking out venues and other services based on their availability.
Craft a comprehensive timeline: Having a timeline that will help you manage tasks efficiently is essential for your event. This should include everything from pre-planning to post-event follow-up.
Prepare for unforeseen circumstances: Even with meticulous planning, unforeseen circumstances can arise at any holiday event.

Develop contingency plans

for weather-related issues, technical difficulties, or any other potential challenges.
Setting Up Your Space
Pick the perfect venue: Select a venue that aligns with your event's theme and can host the number of guests you are anticipating.
Theme and decor: Holiday party planning isn't complete without designing your space with a captivating theme that resonates with your audience. From the color scheme and decorations to music, ensure that every element falls in line with your chosen theme.
Test your event tech: Confirm that your venue is equipped with the necessary audio and visual equipment for any presentations, performances, or music. Test all equipment well in advance to prevent any last-minute mishaps.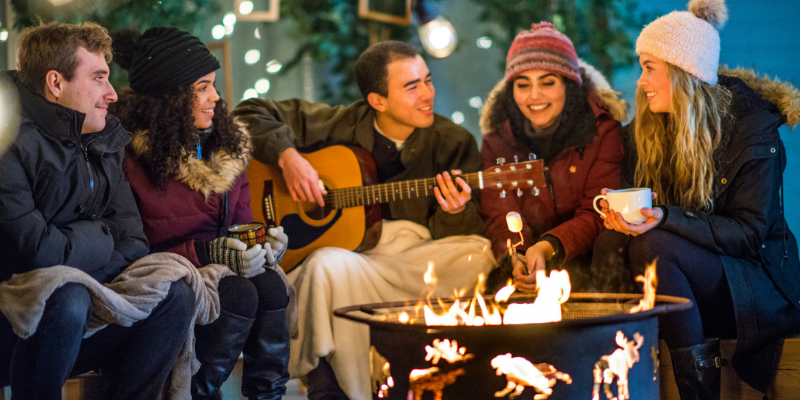 Set Up Your Ticketing
Experience and Activities
Catering and menu planning: If you want to provide food at your event, decide what you'd like to serve to guests. This could be as simple as a platter of appetizers to a full course meal. Then select a catering service that specializes in your selected type of cuisine and can design a menu that caters to various dietary preferences.
Entertainment: Make sure to arrange live performances, carolers, DJs, or even a visit from Santa Claus himself, far in advance. Additionally, you can incorporate different interactive activities like ornament decorating or cookie-making stations to keep guests engaged during your event.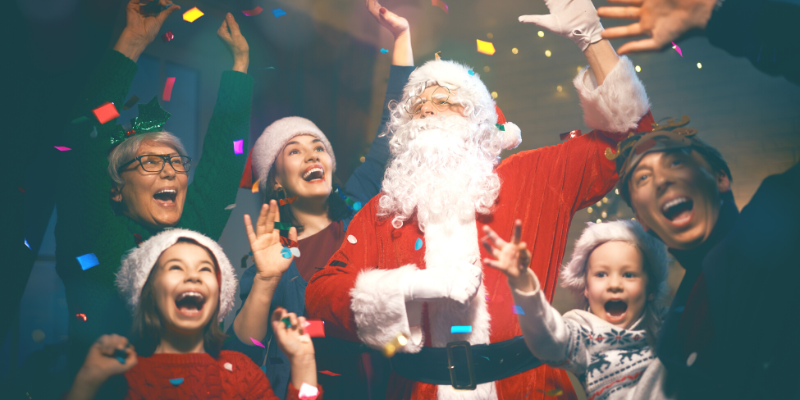 Staffing and Training
Hire an event team: If your venue doesn't already provide staff, it's important to recruit reliable team members who will make sure everything runs smoothly. Determine how many people you will need, then write up job descriptions of what you need help with, and begin your search.
Start Promoting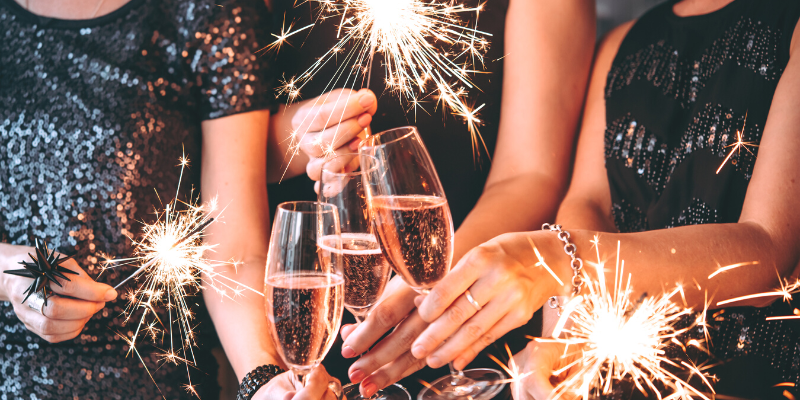 Evaluate for Future Improvements
Say "thank you": Don't forget to send guests a follow up email or make a post on social media to thank them for attending your event. This could include photo highlights or information on future events.
Collect feedback: Encourage visitors to leave reviews and feedback, both online and in-person, to identify areas for future improvement.
Make the proper adjustments where necessary: Regularly assess your event and implement changes to enhance the guest experience and make future operations go even smoother.
Happy Holidays to All!
The holiday season offers a unique opportunity to bring people together and spread cheer and joy. By following this comprehensive checklist, you'll be well-prepared to create a festive experience that leaves guests filled with holiday spirit and wonderful memories. While you're busy planning your holiday event, let Passage help out with your ticketing. Schedule a demo with one of our event experts, or start creating your first event now - it's FREE!