"To achieve great things, two things are needed: a plan and not quite enough time." - Leonard Bernstein
It never feels like there's quite enough time to prepare for your next event, does it? You're not alone. But it doesn't have to be a storm of chaos leading up to the big day. If you know the right tips and tricks, you can prevent a ton of headaches and stress.
After working with thousands of events of all shapes and sizes, we've learned the best tips from industry experts and seasoned professionals. Here is our comprehensive list of do's and don'ts to help your event run smoothly.
Top Event Planning Do's

1. Do: Over-Communicate
Organizing an event is like trying to hit a moving target: plans change often and sometimes at the last minute. And that's ok! Just make sure you're keeping everyone in the loop so that they can support you in the best way possible.
A lot of event-day disasters are simply the result of miscommunication. Make sure that no one gets left out by creating a group email or text, or use a project management platform (our team likes Asana) where you can collaborate and document important details.
Finally, be clear about your expectations for your team and your vendors, then reinforce those expectations often. You might feel like you're oversharing, but over-communication will help your team feel confident and informed.
2. Do: Create a Detailed Timeline (and Share It With Everyone)
Events come with a lot of moving parts, and you'll need an organized calendar to keep everything on track. Create a timeline that outlines all the tasks that need to be completed leading up to the event, including booking vendors, arranging transportation, and setting up the venue. Be sure to note who is responsible for each task.
Your timeline might start out with a week-by-week schedule, then transition to daily tasks in the week leading up to your event. Share your timeline with everyone on your team so that they're in the loop from start to finish. This not only keeps everyone on the same page, but if a team member needs to step in to help with another person's workload, they already have a checklist of what needs to get done.
3. Do: Create an Event-Day Checklist
Event days are hectic. It's easy to let things fall through the cracks when you're being pulled in a million different directions.
Create an hourly schedule for the day-of your event in advance so you don't have to rely on your memory alone when it's go time. Include details like when team members need to arrive and when the doors open for guests.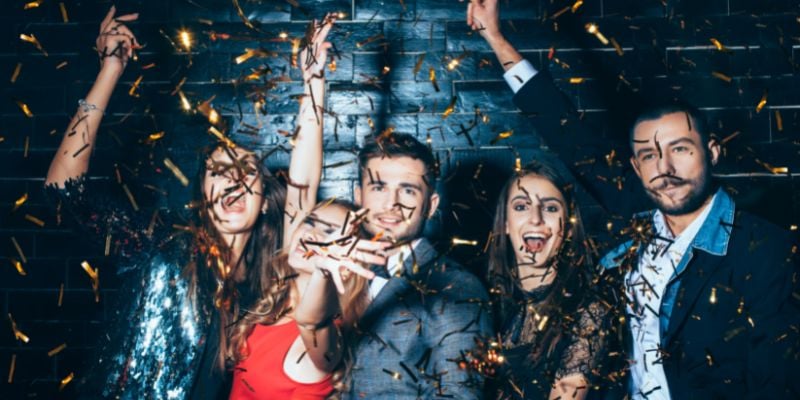 4. Do: Stick to Your Budget
There are so many different costs associated with planning an event. The venue rental. The concessions. The advertising budget. Staffing. The list goes on.
Creating a budget will help you prioritize which items on your list are must-haves and which ones are merely nice-to-haves. Don't overspend on extras: sure, that magical topiary wall with a "ring for champagne" bell looks cool, but do you really need it? (If it's in your budget and on theme, great! Either way, your budget will help you make those decisions more easily.)
Unexpected costs may pop up as you get closer to the event. If you've stuck to your budget, you'll be better equipped to manage those surprises as they arise.
5. Do: Know Your Audience
Understanding your guests' lifestyle and preferences will not only help you create a better event, but it will also allow you to communicate more effectively.
Take some time to jot down the basic demographics, habits, and preferences of your target audience: their average age, education and income levels, how they spend their free time, and what's important to them. You might not have hard data for each of those items, but give it your best guess. If most of your guests are college students or recent graduates, you can probably say that they (mostly) aren't making $300k per year living in a house with a mortgage and two kids.
When you're creating your event website, print materials, and other communications, go back to that list and make sure that you're using images and words that will speak to the majority of your guests. If you use pop culture references, make them appropriate to their age, location, and general demographics.
This goes double for your paid promotions. The last thing you want to do is spend valuable marketing dollars on a message that will fall flat because it doesn't resonate with your target audience. Design your campaigns to target guests where they spend the most time: consider which websites and social media channels they use.
6. Do: Ask for Feedback
Speaking of preferences, the best way to uncover what your guests want is to ask them!
A lot of event producers send out tons of communications before their events, but then go radio silent after it ends. They miss out on the chance to gather qualitative and quantitative data from their guests.
Send out a brief email survey after your event and ask guests to share their thoughts. There are plenty of low-cost or even free survey tools out there, and some of them will even allow you to send automatic followup communications based on the rating a guest chooses. Ask your high-scoring guests to fill out a review on Google or another site to help boost your online reputation.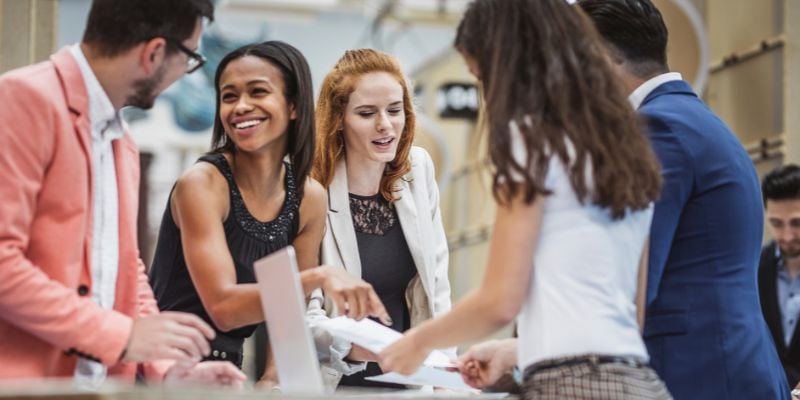 7. Do: Start Selling Tickets Early
The sooner you start selling tickets, the sooner you can get paid. (At least, if you're using a ticketing partner that doesn't make you wait until after your event to get your money.
Make sure you have your event ticketing software setup before you start promoting your event. You want guests to be able to purchase immediately, as soon as they see your ad or email blast or social media post. You can also encourage early online ticket sales by offering special discounts or promotions like early bird deals.
Need help setting up your event tickets? Schedule a demo with our team; we'll do all the heavy lifting for you!
8. Do: Embrace Technology
Embracing technology is about more than just having a TikTok account or using the latest A/V equipment. It can be used to deliver the best possible experience to your guests, from the moment they buy a ticket until they leave your event.
Think about the types of payments you accept: are you embracing new technology like contactless or mobile payments? More than 43% of US smartphone owners use mobile payments. Using tap-to-pay card readers, or allowing guests to pay with apps like Apple Pay and Google Pay, make the admission process quick & simple for everyone.
During your event, consider how you can engage guests using technology: what can they interact with? What can they (digitally) take home with them? If you haven't thought about incorporating virtual or hybrid experiences into your event, you might want to give those a second look. They're a great way to expand your fanbase and engage your guests.
9. Do: Sharpen Your Negotiation Skills
Negotiating can often help you get a better price on major costs like your venue or concessions. But it's not just the total price you should be prepared to negotiate. Maybe the venue will take a smaller up-front deposit so you have more cash to work with when promoting the event. Or perhaps your entertainment will take a slightly smaller fee if you comp them a certain number of free passes.
Often, vendors have a set of standard payment terms that they present to clients by default, but they're willing to deviate from those standards if it means securing your business or building a long-term relationship.
Just remember: it never hurts to ask. And sometimes, it can save you a ton of money.
Top Event Planning Don'ts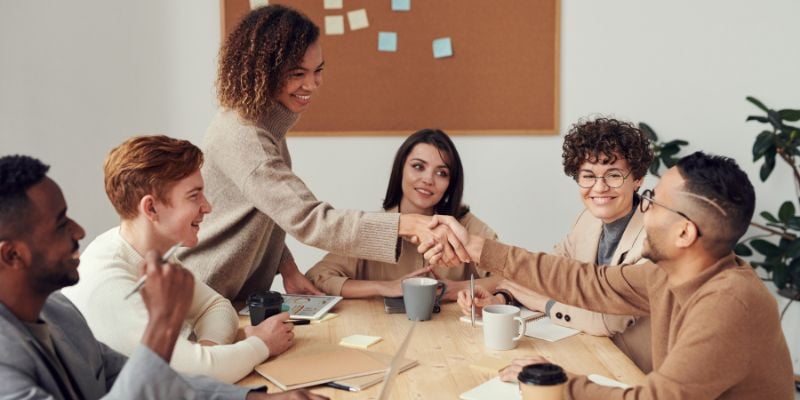 10. Don't: Try to Do It All Yourself
Experienced event pros already understand this truth: it's impossible to do everything on your own. Set yourself up for success by assembling a team who can execute your vision, and delegate key tasks based on their experience and skill sets.
This requires some trust on your part. And some training for your team members. Make sure your expectations are clear, and try to empower your team to make decisions and solve problems within their own roles. It will lead to happier guests and fewer headaches for you to deal with.
11. Don't: Expect Guests to Find You
"If you build it, they will come," right? No. Guests won't magically find your event if you don't promote it.
This doesn't always have to mean paid promotions. Maybe your city has a small business bureau that can help get the word out. Are there other local businesses or individuals who you could partner with?
There are plenty of tactics you can use to spread the word. Contact local news outlets and pitch your story. Empower your team to share it, too. Provide everyone with graphics and sample text which they can adjust for their own voices.
12. Don't: Forget About Parking
This might seem like a small detail, but it makes a huge impact on the guest experience. Parking is one of your earliest opportunities to make a first impression when guests arrive at your event. Parking that is convenient and easy to navigate will likely go unnoticed by most guests, but a stressful parking situation will leave a sour taste in their mouths that taints the entire experience.
When choosing a venue, think through the parking logistics: will there be enough space for the number of guests you expect to attend? How far will guests have to walk from the parking lot to your event entrance? And in what kind of conditions will they have to travel? (Is the parking lot paved? Covered?)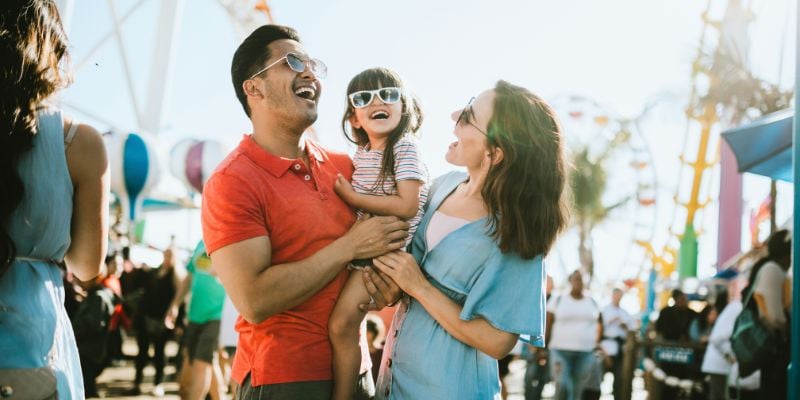 13. Don't: Wait Until the Last Minute
Procrastination can hamstring your ability to create an amazing event, and cost you more money due to rush fees. The more things you can prepare in advance, the less stressed you'll be as your event date approaches.
Remember that planning checklist you created? Add due dates to each item on the list and review the list regularly to make sure everything is on track.
14. Don't: Skip the Contracts
A lot of event producers make this mistake because they don't want to seem pushy, or because they have a good relationship with their vendors. A handshake is as good as a contract, right?
Actually, no.
When you get stuff in writing, it not only protects your business, it helps make sure everyone is on the same page. It keeps costs from running over budget. And it helps you make sure you don't get stuck without essentials like entertainment and food on the day of your event.
15. Don't: Miss Out on Sponsorships
Sponsorships aren't just for nonprofits little league baseball teams. Events of all shapes and sizes incorporate sponsorships for mutual benefit.
You don't need to have a relationship with a major brand like Coca-Cola, either. There are plenty of small and mid-sized businesses that could make a good partner for your event. Maybe it's a local restaurant franchise that wants to offer your guests a discount on dinner after they attend your theater performance. Or perhaps the arcade down the street would be interesting in reaching the hundreds of gamers attending your drone racing tournament.
Learn more about how to create a sponsorship package and find the right sponsor for your event here.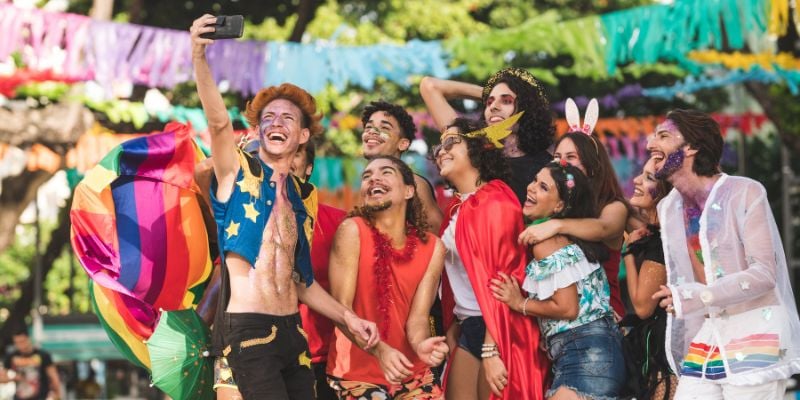 16. Don't: Stay Silent on Social Media
You probably already know that your audience spends a lot of time on social media these days. Whether you're using Instagram, TikTok, Facebook, or Twitter, posting regular content not only engages your existing fans, but it also helps new people find you, too.
It's tempting to post only perfectly-crafted content on social media, or to only post about projects when they are completed. But the truth is that your audience doesn't care about "perfect". They want to see all the nitty gritty details happening behind the scenes. Share a poster design that's still in progress or photos of your raw event space before the decor has been added. It will actually make your followers feel like they're part of the club rather than just bystanders, and will get them even more excited to see the finished product.
17. Don't: Leave Your Camera at Home
Your event itself makes great content which you can use to promote your next big thing. Take as many videos and photos as you can, but again, don't try to do it all yourself. Consider hiring a photographer or assigning a dedicated person on your team to capture content.
Photos and video serve another important purpose: memories. On event day, things move at a breakneck pace. It's rare to be able to stop and savor the moment. Let your camera capture those moments for you, so you have something to look back on later and remember that you created something magical.
18. Don't: Neglect Self Care
When you're stressed out, your team can sense it. They'll start to feel on-edge, and a constant level of stress can actually lower your productivity, making details more likely to fall through the cracks.
Your guests will feel it, too, and it will impact the whole vibe of your event. Even when things get busy, remember to take care of yourself. Prioritize getting enough sleep or taking five minutes for a calming meditation when you feel overwhelmed. Treat self care just like a key priority on your event checklist: it's not selfish to make sure you get what you need to perform at your highest level.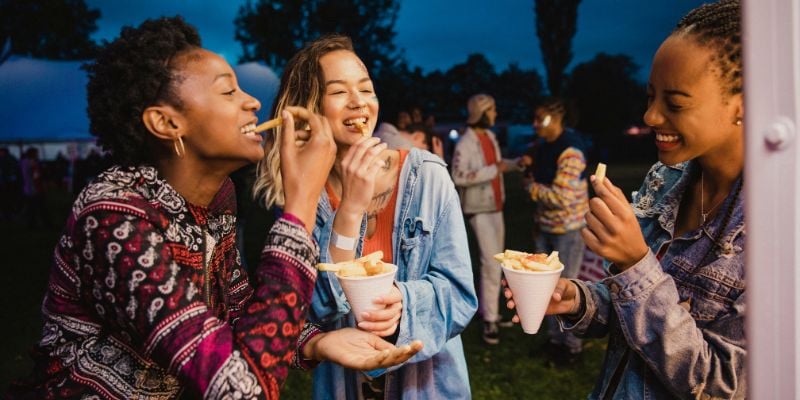 Final Thoughts
What's the best way to avoid getting stressed out on event day? Work with a ticketing partner who's got your back. Passage's world-class support team will set up your entire mobile box office for you, and we'll be here for you (and your guests!) throughout the process to make sure everything goes smoothly.