As an event organizer you know that refunds and disputes can be a costly headache. The good news is that with the right policies put in place and helpful features being utilized you can proactively prevent these issues. In this blog, we will explore some key features that we offer that can help you to reduce the likelihood of refunds and disputes, and ultimately save you time and money.
1. Allow Customers to Change their Timeslot
One of the features we offer is the ability for customers to change their scheduled time slot from within their account. Passage makes it easy for customers to do this themselves, so you don't have to deal with the hassle. Your customers can modify their designated time slot directly within their account. You can set limits on the time frame during which customers can change their time slots as needed, ensuring a balance between flexibility and event planning.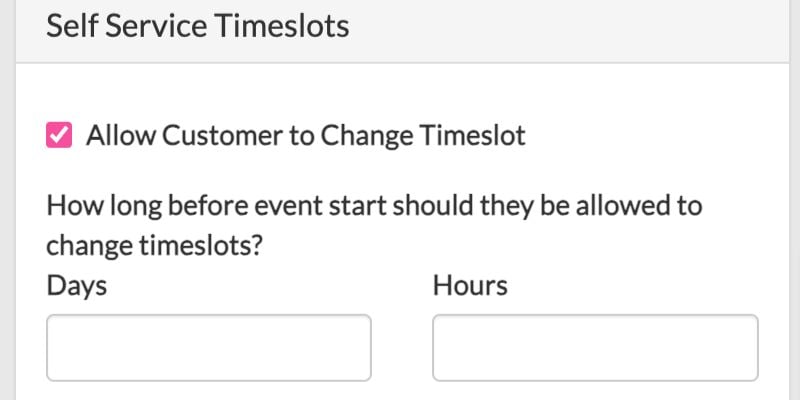 2. Allow Ticket Transfers
If a customer can't attend your event, they can transfer their ticket to someone else. Through their Passage account, ticket holders can select the tickets they want to transfer, enter the recipient's email address, and initiate the transfer process. Ticket transfers are handled entirely by the ticket holders and recipients, minimizing your involvement. Though you can also cancel or reassign transfers as needed. This feature provides convenience and flexibility to customers while reducing the administrative burden on event organizers like you.
3. Send Upcoming Event Email Reminders
A friendly reminder can help to ensure that your customers don't forget about your event. Our email reminder feature allows you to set up email reminders from the event settings, sending timely alerts to guests before their scheduled time. Multiple reminders can be scheduled, creating a series of notifications leading up to the event. By keeping guests informed, you can increase attendance and minimize last-minute cancellations or no-shows.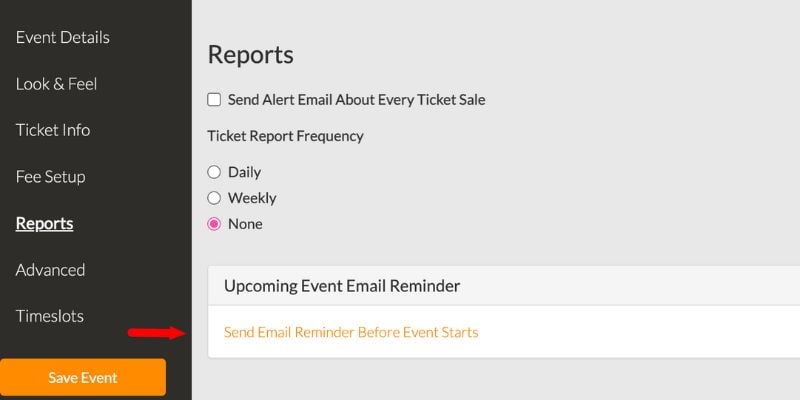 4. Set Clear Refund and Cancellation Policies
Passage gives you the flexibility to set your own return and cancellation policies. This way, you can implement policies that work best for your business and your customers. You can input your own language for the return policy and cancellation policy under your venue settings. By default, the return policy is set to "No refunds or returns," but you can customize it to align with your specific business needs. By clearly communicating your policies to customers, you can set expectations and reduce the likelihood of disputes.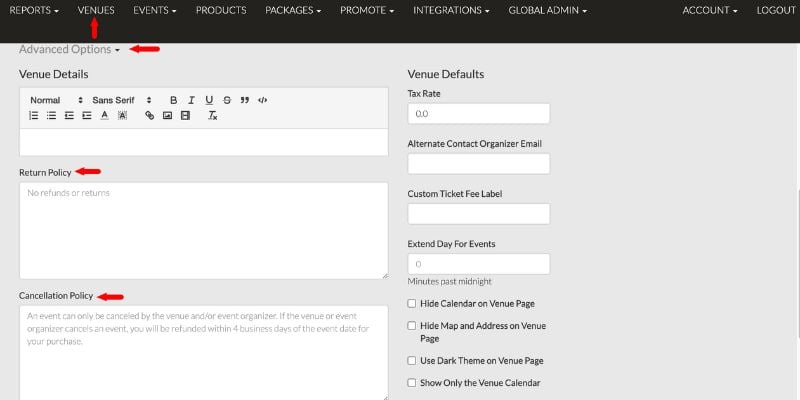 5. Enable Refund Protection
We offer an optional enhanced protection program that customers can purchase with their tickets at checkout. Customers can seek refunds directly from our partner, Protecht, which not only provides peace of mind to customers but also ensures that you are relieved from the refund process. By opting for this program, customers gain the added benefit of receiving refunds in case of unforeseen circumstances such as layoffs, family emergencies, accidents, illness, travel interruptions, or severe weather. Plus, for each purchase of the refund program, you earn an additional $0.25 in revenue share.
For more information about refund protection, visit our blog for a detailed overview of what this feature can offer you and your guests.
Final Thoughts
If you are looking for a ticketing platform that takes proactive measures to prevent refunds and disputes, Passage is a great option. Don't miss the chance to schedule a demo call today and discover how we can effectively support your event in preventing refunds and disputes. Experience firsthand our refund protection friendly features, fraud protection initiatives, and exceptional concierge customer support.