The holiday season is nothing short of magical. The streets are lined with twinkling lights, the sweet scent of fresh gingerbread cookies fills the air, and snow gently blankets the ground. In the spirit of togetherness, there's no better way to warm peoples' hearts and bring them closer than by hosting your own holiday event. One of the key aspects of creating a successful holiday event is by selling tickets effectively. In this blog, we'll explore some strategies and specific examples to help your holiday event ticketing go smoothly.
Choose the Right Ticketing Platform
One of the most important decisions you will make as an event producer is where and how you will sell tickets to your event. Choose a reliable ticketing platform that aligns with what you need for your event. Important factors to consider include the platform's fees, user-friendliness, and the additional features that can help your event succeed. If you're not already using online ticketing– making the switch is easy! Digital tickets are more secure, come at a lower cost for you, and are overall more convenient for your holiday event ticketing. ⁠Set up a demo with Passage to see how you can get started selling tickets online in less than 60 seconds.
Set Your Admission Price
There are several different pricing models to choose from when thinking about how much to charge for admission into your event. Research similar holiday events in your area to gauge the market and set competitive prices. Consider implementing different incentives to get people to buy tickets. This could include things like early bird discounts, group rates, VIP packages, or giveaways to attract a wider audience. For example, if you're hosting a New Year's Eve gala, offer a limited-time early bird discount for the first 100 tickets sold. You can also include incentives like complimentary champagne at midnight for the early bird ticket holders. These incentives push a sense of urgency for those who are thinking of attending, which may encourage them to make a purchase to avoid missing out.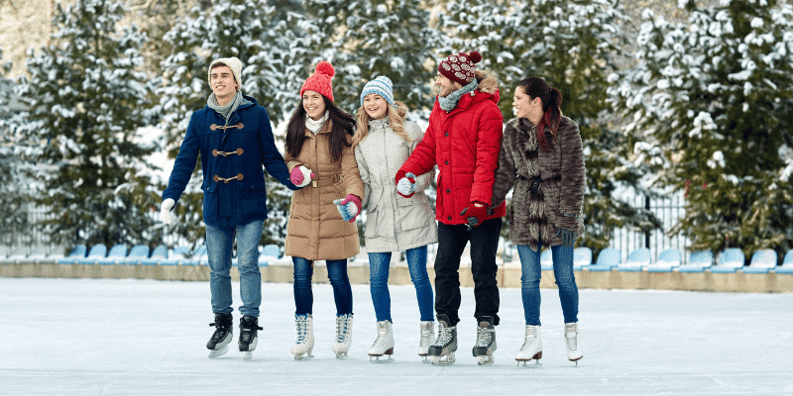 Write a Compelling Event Listing Page
Your event listing is often the first point of contact for potential event attendees. If this page is not designed properly or hard to understand, you can miss out on potential sales. Therefore, writing a listing that will draw people in immediately is key to driving clicks for your holiday party planning. This includes being detailed but keeping your listing concise, using captivating images, and using clear event tags for easier navigation online. Read more about how to write the perfect event listing that sells.
Promote, Promote, Promote!
Now it's time to get the word out about your holiday event to get people excited and buy tickets. From social media to billboard advertisements, there are several routes you can take for promotion. For example, if you're hosting a Christmas concert, use email marketing to send out a festive email newsletter with information about the performers, exclusive behind-the-scenes content, and a link to purchase tickets. The most successful marketing campaigns typically include a strategy mixed with both online and offline tactics, so find what resonates the most with your audience.
Additionally, take advantage of the opportunity to sell tickets as gifts. This often makes buying tickets more attractive to potential guests looking to gift their loved ones with experiences over materials. If you're just starting out with promotion, we've got you covered with a beginner's guide to event promotion. Or, let Passage help take the heavy lifting off you! Easily get your holiday event listed in hundreds of local media directories using our FREE "Promote Your Event" feature.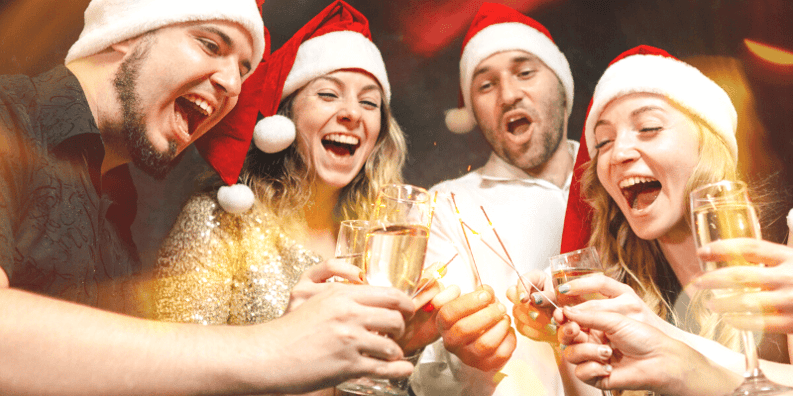 Wrapping Up
Let your holiday event spread joy and happiness to all this upcoming season. Whether you're hosting a Christmas lights display, a festive New Year's Eve bash, or an ice sculpture display, following these tips for selling tickets online will help you increase your sales and event attendance. With the right tools, you can set yourself up for a smashing success. Passage has all of the features you need to create a 100% customizable plan for your holiday event ticketing. Set up a demo with our world-class, concierge support team to see how easy it is to set up.