The 2021 festive season is underway and we're more than excited about the coming holiday events!
For the past two years, our celebrations have been limited in some aspects. But now that events are reopening, we get the chance to host amazing full-out in-person celebrations. Yet, as an event producer, you need to take into account that not everybody feels comfortable attending massive events right now. Also, some folks may want to attend but live too far away from your chosen venue to make the trip.

So, how can you satisfy the needs of ALL your guests? Easy: host hybrid events! No matter if you're hosting seasonal festivals, holiday shows, or holiday-themed attractions, adding a virtual component to your in-person event will make every attendee happy.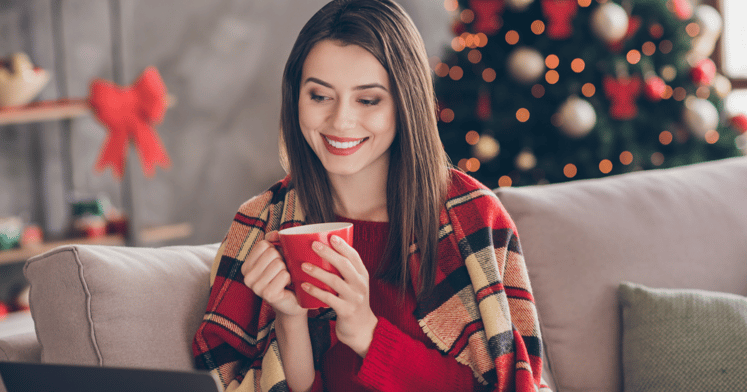 Don't be scared of Hybrid Events
It might feel overwhelming to think of hosting this type of event since you have to engage your in-person AND your virtual audience. But it's worth the extra effort! With a hybrid event, you're not limited to the size or location of your in-person venue: you can expand your ticket sales and reach new fans all over the world.

Here are 3 essentials to starting your hybrid event for the holiday season:
Pick a venue: If you've been an event producer for a while, this step might be a piece of cake. You just need to think about what will happen at your holiday event, who your audience will be, and choose a venue that meets your requirements.


Choose a streaming service: You'll have to pick a streaming platform for your event livestream for your virtual guests. There are plenty of streaming platforms out there, so make sure to be informed before making a choice. Here at Passage, we have our own built-in streaming platform that can be easily linked to your event page.


Guarantee Multiple Access: When hosting a hybrid event, you'll need to sell in-person AND virtual accesses. Our

event ticketing

platform

can easily do that for you! You'll be able to sell tickets for the same holiday event but with different types of access depending on the ticket guests purchased. All virtual access is secured, so only fans who have purchased a virtual ticket will be able to view your event livestream from their device. Passage also allows you to track your ticket sales for in-person and virtual attendees. Everything in one same platform.
Still scared? Shake it off and give it a go! You'll be amazed by ALL the benefits hybrid events can bring to your holiday events.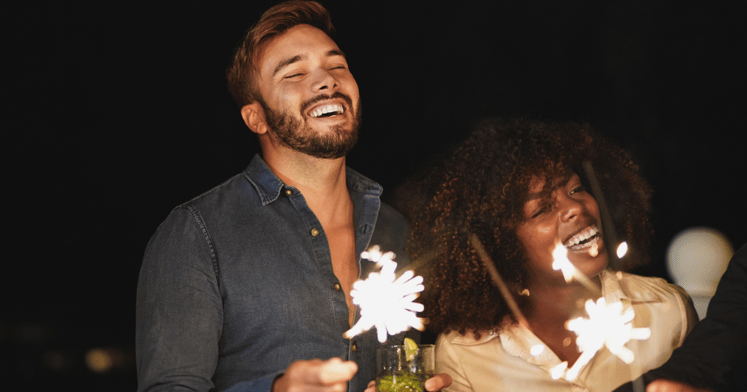 Get the Best of Both Worlds
The biggest advantage of hybrid events is flexibility. You can get the most out of your in-person and virtual event at the same time! Guests get the chance to decide whether to go to your venue or just stay at home and enjoy your event from the comfort of their couches. Trust us, letting people experience your holiday event the way they want will totally make a difference.
Unlimited attendance
Once you add a virtual component to your event, your capacity doubles. Or triples!

Your chosen venue might allow you to sell tickets for 500 attendees, limiting your revenue. But, your streaming platform will help you admit as many guests as you want. Fans can tune in from anywhere in the world and enjoy through the live-stream platform. With more attendees on the guest list and technology on your side, your holiday event will be a success.
Hap

pier

Event Sponsors
We don't need to tell you how important sponsors are. And how hard sometimes it can be to find the ones who want to be a part of your event.

Another fantastic advantage to hybrid events is that they give you greater chances of scoring event sponsors. Why? Because they can get more exposure! They can treat in-person guests and even deliver virtual experiences to your stay-at-home attendees (for example: with a special delivery box). And as we already mentioned, your attendance is unlimited. That means that more people can get to know your sponsor's brand.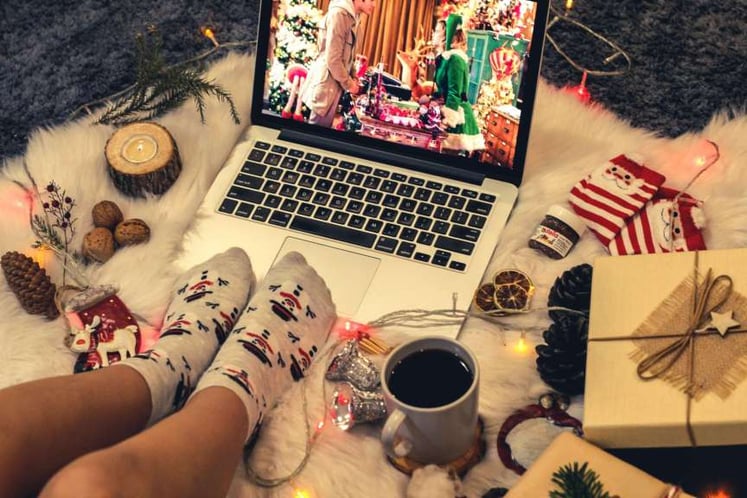 Video-On-Demand: extra revenue source
Did someone say more revenue? Hosting a hybrid event means that you'll be able to record the entire festive experience. This time of year especially, people are busy. Even if they want to attend, they might have family, work, or social obligations that prevent them from joining the fun. Tell them not to worry because you can sell them access to the recorded version of your holiday event. Some guests might even want to relive the experience all over again through a livestream rebroadcast when they get home. Because that's how fantastic your event was!
With our Video-On-Demand feature, you can upload your video content and sell access to your event recording. Guests can enjoy your holiday event whenever and wherever they are.
Engage with your audience
In today's digital world, you know that there are so many ways technology can help you connect with your supporters. And that becomes increasingly important when your guests are joining your live-stream from wherever they are in the world. You need to engage virtual attendees just as much as those who are attending in person. That's why Passage created a live chat feature to our live-streaming platform.
Our live chat allows your guests to chat in real-time with other attendees and with you. You can answer questions, troubleshoot, check-in with guests to see how they're enjoying the show, and even take requests.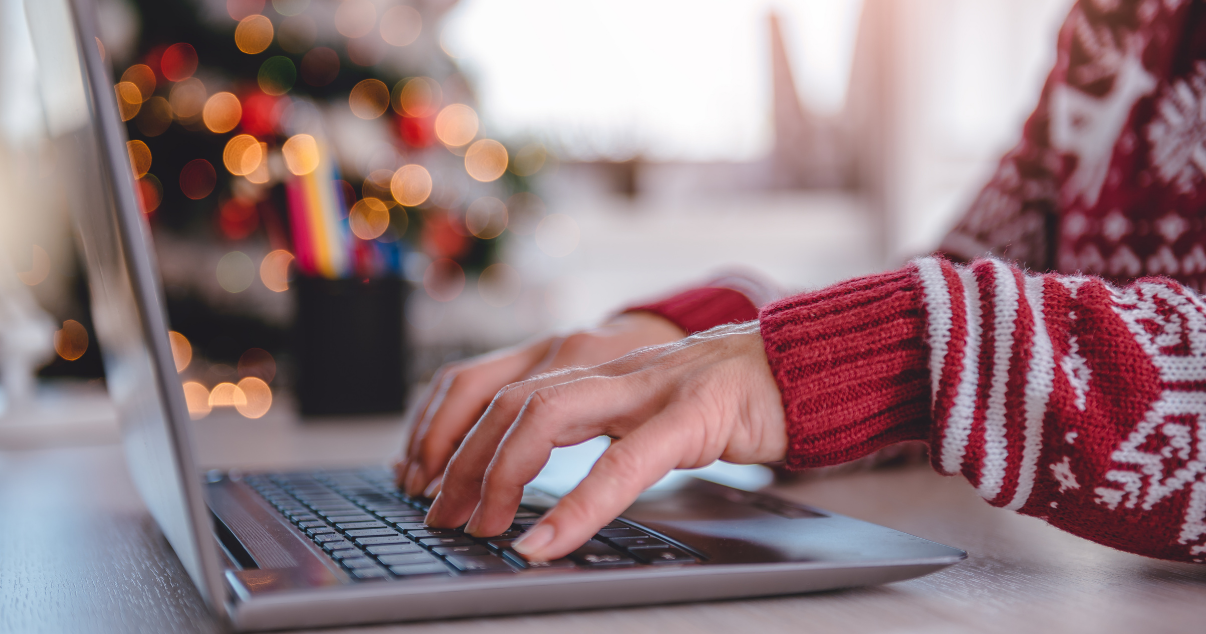 Increase Donations
If you're hosting a holiday fundraising event, your main goal (besides guests having fun) should be getting as many donations as possible. Since your event's attendance becomes unlimited with hybrid events, you should plan to have more supporters than ever before! Remember: you now have two audiences that can contribute to the cause.
Are you wondering how to collect the donations made by your virtual attendees? Simple! If you're using Passage as your partner, your supporters can donate to your organization live during your event. You can use our Instant Donate feature: a virtual tip jar will appear next to the live chat and your guests will be able to donate as much as they'd like. All donations are then transferred to your bank account within two business days, just like normal ticket sales.
You can learn more about donations and virtual fundraising here.
Hybrid events have the best of both worlds: you can achieve the energy and festive atmosphere of an in-person event and still get people to attend virtually if they want to.
Ready to set up your holiday event or attraction? Sign up for Passage or schedule
an onboarding call with our support team. We'll set everything up for you!
If you need help planning your incoming events, download our Event Organization Checklist: