Instant replays. Game highlights. Player of the Week.
Live video has played an important role in sports for many years, but it used to be reserved only for the biggest pro games. These days, live-streaming sports has become more accessible, both for fans and local teams. Any sporting event can live-stream their games.
Yet, many teams still think that they need a Super Bowl budget to purchase the equipment and software necessary for live-streaming. That's why today we're debunking five myths about live-streaming sports and shedding light on the many ways you can incorporate live-streaming into your season.
Are you ready?
Myth #1: Fans will only pay for livestreams of major professional sports leagues.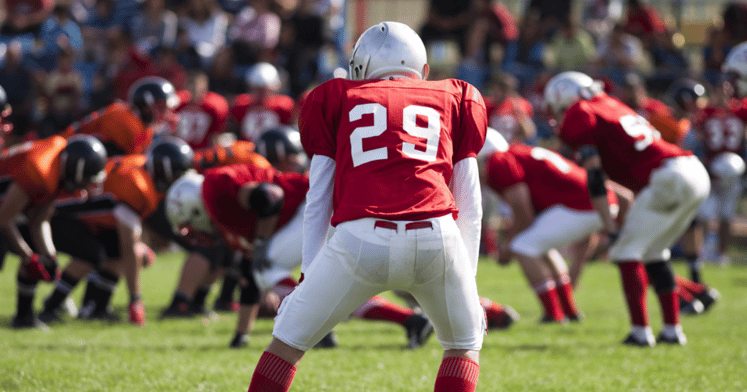 The Truth: Sports fans want to support their favorite semi-pro, college, and even high-school teams.

Semi-pro sports are quickly becoming a contender for America's favorite pastime. They feel truly local and personal in a way that major league sports do not. That sense of belonging is what makes people more eager to support their hometown football or baseball teams. Plus, tickets for semi-pro sporting events are more affordable and the players more relatable. Even though these teams don't play in major leagues, their games are still exciting to watch.
The opportunities for high schools and colleges to live-stream their sporting events are increasing too: fans, friends, or family members might not be able to attend in-person events but still want to show their support. By live-streaming the games, you're giving them the opportunity to virtually support the team from anywhere. Fans can watch your virtual games from anywhere: on their computers, mobile devices, or smart TVs. They can even re-stream the game after it ends.

By choosing Passage for your sports ticketing, you can turn each game into a hybrid event. Our platform allows you to sell tickets for your in-person game and give virtual access to the fans who prefer to watch the live stream.
Myth #2: Live streaming is expensive and hard.

The Truth: Passage Sports is FREE to teams and easy for everyone.
If you've never done this before, you've probably wondered how to live stream sporting events and how much it might cost. There are two important things you need to know:
Yes, Passage is free! How? Our fees can always be passed on to the ticket purchaser. There are no contracts, setup fees, or monthly fees when you use Passage. Plus, you can customize your setup: maybe you want fans to pay for the service fee when purchasing virtual access, but want your team to take on the fees for in-person tickets. Done! It's as simple as one click. Our event ticketing platform makes it super easy to sell tickets for your sports live stream.

We have our own streaming service: Passage's built-in live-stream platform is super easy to use and can be linked to your event page. And it's more affordable than many options out there (learn more about our pricing here).
Your ticketing and streaming can stay inside one platform, making things even easier for you, but also for sports fans. You can take advantage of all of our features without having to invest thousands of dollars to stream your sporting event.
Myth #3: We'll alienate our fans if we require them to register.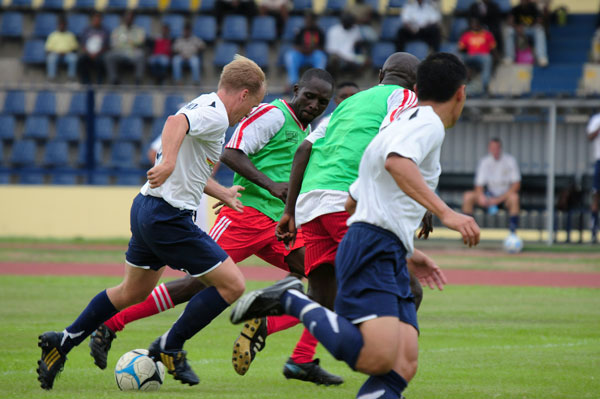 The Truth: You'll have more meaningful fan engagement.
When live streaming sports on platforms like YouTube or Facebook, you get very little data about the people who took the time to watch your team. Those networks control all the data and decide what information to pass along. Plus, social media platforms have made it increasingly difficult to actually reach your fans on their network organically without paid promotions.
But when you choose Passage for live streaming your games, things are different. Whether a sports fan is registering for a one-game pass or all-season access, you'll get their contact information so you can keep in touch with them on non-game-days, too. Even during the off-season! You can take fan engagement to a whole new level by letting them know what you're up to preparing for next season, sharing how training or new player scouting is going, and offering exclusive deals to fans who purchase or sign up for access early.

Passage Sports helps you stay in touch with sports fans in a number of ways and streamlines the business side of your team or league. You can even connect your Passage Sports account with more than 2,000 web apps through our partner, Zapier, to create automations for everything from bookkeeping to managing your team calendar.
Myth #4: Live streaming is a distraction from our in-person games.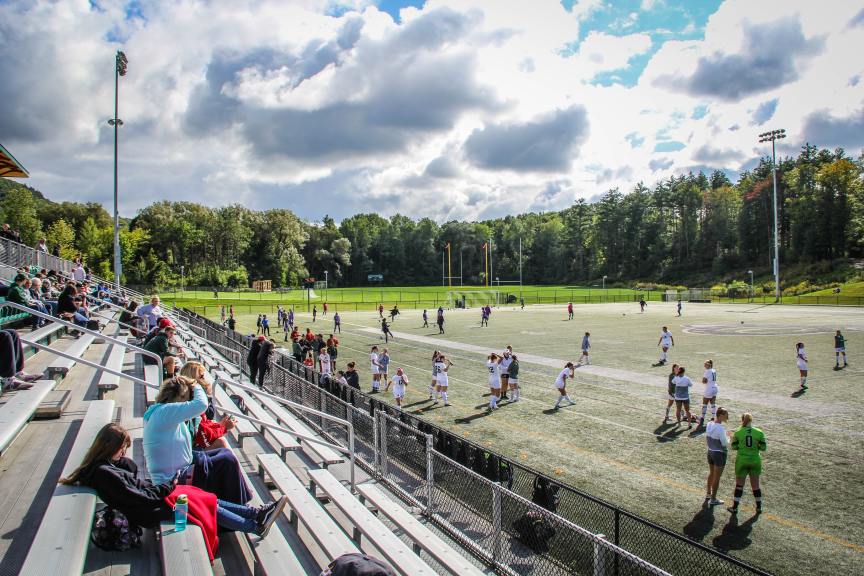 The Truth:
Live streaming sports
is a new revenue source.
We try to make it as simple as possible for you to reach more fans and make more money, and for your supporters to connect with their favorite teams. Here are just a few of the ways Passage Sports can help your team increase revenue.
Hybrid Access: We previously mentioned how convenient it can be to host hybrid events and let your fans choose to attend in-person or virtually. But have you thought about the revenue opportunity here? Hosting an in-person game PLUS setting up a live stream will help you reach more fans: this means MORE TICKET SALES!

Video-On-Demand: The best thing about live streaming sports with Passage is that you can provide your fans with access to your games on-demand. Our Video-On-Demand feature lets you sell your video stream to fans who weren't able to attend or watch your live stream, or to supporters who want to re-watch the game. This lets your fans enjoy the match from wherever and whenever they want.

Pay-What-You-Can Pricing: Not sure what price point your fans are willing to pay? Let them decide! This is a great option for teams who are just getting started with live streaming, and for anyone who wants to offer fans access on a sliding scale. Each ticket purchaser gets to decide what's affordable for them.

Product Upsells: When you sell tickets for your live stream with Passage, you can invite supporters to buy your fan gear or other merch during the checkout process.

Instant Donations: Fans can donate any amount during your livestream in just two clicks using payment information they already have saved on file. Encourage a $6 donation to show support every time your team scores a touchdown, or invite them to make a donation equal to the jersey number of their favorite player. Maybe they can help select this week's player of the game.
Passage Sports also offers plenty of features for in-person games, too! If you want to learn more about Season Passes, Assigned Seating, and more, schedule a demo with our team:
Myth #5: We need a ton of new special equipment to live stream.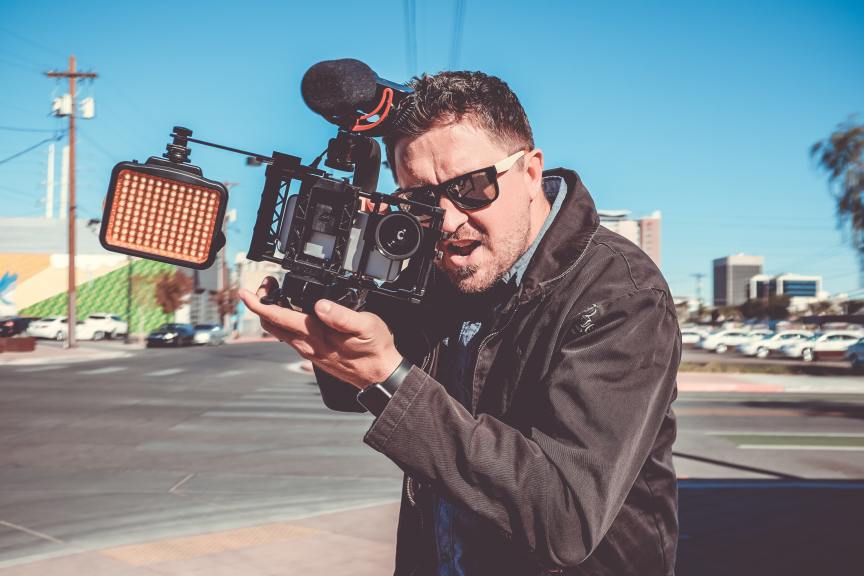 The Truth: Live video will deliver a positive ROI.
You don't need a ton of fancy cameras and mics to get started. A Go-Pro premium bundle will run you about $500. Video camcorders come in a range of prices and features, from around $245 up to $2,496 for professional-grade equipment. You can start small now and upgrade your equipment over time.
Finally, you'll be able to expand your fan base. Live streaming can undoubtedly help you stay connected to the fans who live far away as well as reach new ones. Investing in simple live stream equipment will end up making a difference for your supporters.
It's not just about live video! You can re-stream your games or offer them as videos-on-demand indefinitely. You'll also be able to capture plenty of dynamic content to edit and remix for play-of-the-week clips, video marketing, and social media.
Now that you know the truth about live streaming sports,

are you ready to set up virtual access for your team or league

? Sign up for FREE or schedule an onboarding call with our support team. We'll set everything up for you!
If you need help planning your incoming events, download our Event Organization Checklist: