Despite the cold temperatures, the holiday season is always a time of warmth and generosity. Most nonprofit organizations do some kind of year-end fundraising push to meet their annual giving goals.
With a third of nonprofit donations coming in December each year, that puts a lot of pressure on your holiday fundraiser. If you don't meet your fundraising goal now, there isn't enough time to launch another campaign before the year is over.
Need some help tapping into the charitable spirit of your supporters? Follow these tips to increase donations for your holiday fundraiser.
Offer Multiple Ways to Give
Some donors enjoy attending holiday galas or other festive events that give them a chance to interact with fellow supporters and possibly some of the people impacted by your mission. However, this time of year, not everyone has the time to squeeze one more social event onto their calendar.
If you are hosting an in-person event, give guests who don't want to (or can't) attend a way to still feel connected to the mission.
Here are a few ways you can accomplish this:
Give donors the choice of making a one-time or recurring donation
Consider a platform that offers pay-what-you-can tickets so that donors can give above and beyond the base ticket price for your gala
Live stream your fundraising event so that some guests can attend from home or watch later view on-demand video
Send your annual appeal through multiple channels, including email, social media, and snail mail
Include a QR code on your printed materials that links directly to your donation or ticketing page

Show Supporters Where Their Donations Go
Donors want to feel confident that their gifts will be responsibly stewarded. Help make their impact tangible by quantifying the impact that their gift will have.
Maybe a $10 gift will allow you to provide one child with healthy snacks for a week. Or $20 will help transport five people to medical appointments so they can receive treatment. Whatever your cause, it's important that you understand your costs so you can communicate them to donors and show exactly what kind of impact their donation can have. Some donors will actually give more than they originally intended if they see an outcome that resonates with them.
It's also important to keep in regular contact with your donors. Use your email list and even traditional snail mail to keep them up-to-date with the work you're doing and to share stories of the real people who are impacted by your organization. Celebrate milestones and major accomplishments - remember, this is why they gave in the first place.
This is a good opportunity to appeal to supporters for additional donations. Regularly share stories and data about how great the need is, and present them with ways they can help.
Create a Mobile-Friendly Web Presence
Mobile giving is in full swing. An estimated 28% of online donations were made on a mobile device last year, and more than half of all web traffic comes from mobile devices. But too many nonprofits are still designing the desktop versions of their websites and only testing mobile as an afterthought. You need a strong mobile infrastructure to keep up with the rapidly-increasing preference toward mobile traffic.
It's not just about your website. Make sure that your emails and donations forms look great on mobile devices, too.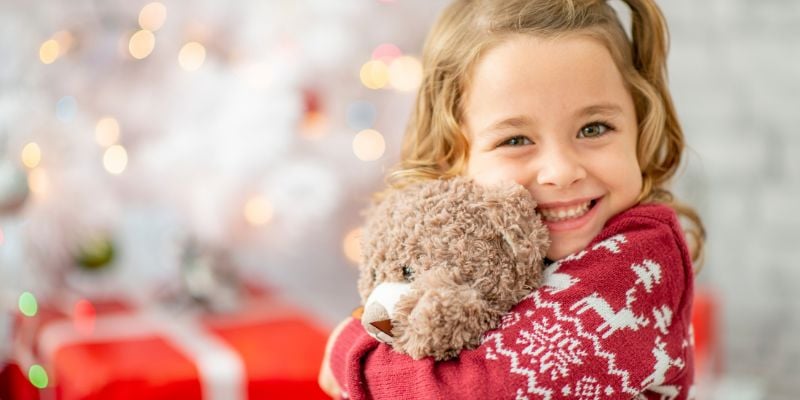 Sell Products
Physical merchandise can serve as a reminder of a supporter's impact and give them a sense of pride whenever they wear, use, or display them. It shows others that they are part of your community. (Bonus: they are free advertising for you, too!)
Products can be especially effective in increasing donations around the holidays because they make great gifts. Donating on behalf of a loved one is a nice gesture, but accompanying that with a gift they can actually open on the holiday is much more enticing.
When thinking about the types of products that would pair well with your holiday fundraiser, consider your brand and the demographics of your current supporters. And don't be afraid to think outside the box or beyond the t-shirt.
Leverage Instant Donations
More and more nonprofits are taking a hybrid approach to their fundraising events, with both an in-person component and virtual or live-streamed access. These are popular among donors because it's more convenient than an in-person event: they can join from home, wear whatever they like, and they don't need to worry about additional childcare. But they still get many of the benefits of an in-person gala, such as hearing directly from your team and the people who you help.
If you decide to incorporate a virtual component to your holiday fundraiser, look for a platform that allows guests to donate instantly during the live stream. Make sure you tell guests about the donate function during the event and encourage them to give to help you reach your fundraising goal.

Create a Subscription
Monthly giving increased by 24% last year, according to annual nonprofit data from M+R Benchmark. The data shows that consumers actually prefer subscriptions-based transactions: 64% of consumers feel more connected to organizations with whom they have a direct subscription experience versus companies whose products they can simply purchase as one-off.
There are several ways you can introduce a subscription to your holiday fundraiser. If the platform you're using supports it, you can actually give supporters access to events and special perks automatically when they subscribe. And you can offer multiple tiers or price points, giving donors the power to choose how much they want to give annually or monthly. Subscriptions provide your organization with more consistent revenue throughout the year, and offer supporters more flexibility and convenience in the ways they give.
Passage Has Features Made for Nonprofits - at ZERO Cost to Your Organization
The best way to increase donations for your holiday fundraiser is to work with a ticketing partner that can help you reach more supporters and generate more revenue. Passage is stacked with professional features made for nonprofit organizations, including:
In-Person and Online Transactions
Donation Upsells Built into the Checkout Process
Pay-What-You-Can Tickets
Donor Subscriptions
Product Sales
Instant Donations
Virtual and Hybrid Events
Video On Demand
Digital NFT Collectibles
And MORE
Schedule a demo with one of our event experts or start now for FREE.