Letting your customers decide what your event is worth can be scary. The most common fear in events considering pay-what-you-can pricing is that guests will opt to pay nothing at all.
But there's a good reason that pay-what-you-can pricing is growing in popularity. It's not just for charity events, although it works great for fundraisers. When done correctly, this pricing strategy can be profitable for you and help you build a stronger, more lasting connection with your fans.
What Is Pay What You Can Pricing?
Pay What You Can pricing allows your guests to choose how much they want to spend for admission to your event. You have the ability to set a minimum donation amount (like $5 or $10) and from there your guests can choose how much more they want to contribute.
At Passage we support all event types and ticket types and launched the Pay What You Can feature to allow you control over pricing your event.
Don't forget - our support team is available to help you with any questions or concerns you may have regarding your event. Not to mention we offer a concierge event setup if you want to put your event in the hands of the professionals and focus on some of the things only you can do.

Is Pay-What-You-Can Pricing Right for My Event?
We discussed this topic in our previous blog post, but let's review how to decide if this is the right strategy for your next event.
Any event can use pay-what-you-can pricing, but it is especially well-suited for fundraising or charity events. Guests who are feeling generous can give above and beyond the suggested price. By setting a minimum donation, you can cover whatever costs you need to while giving your guests the opportunity to support your event however they can.
That's not to say that pay-what-you-can pricing is only for donation-based events, it works for other events as well. It can be useful for any event regardless of the category and could help fill your venue under unique circumstances.
For example, you could offer pay-what-you-can pricing on the night of your play's final dress rehearsal. This is traditionally an evening where guests are charged lower ticket fees already, but why not allow them to support you as much as they would like to?
How Do I Set It Up?
Now that you've determined pay-what-you-can pricing is a feature you want to implement, you're probably wondering how exactly you can do that. Here's our step-by-step guide for doing that:
1. Log in to the Admin area on Passage.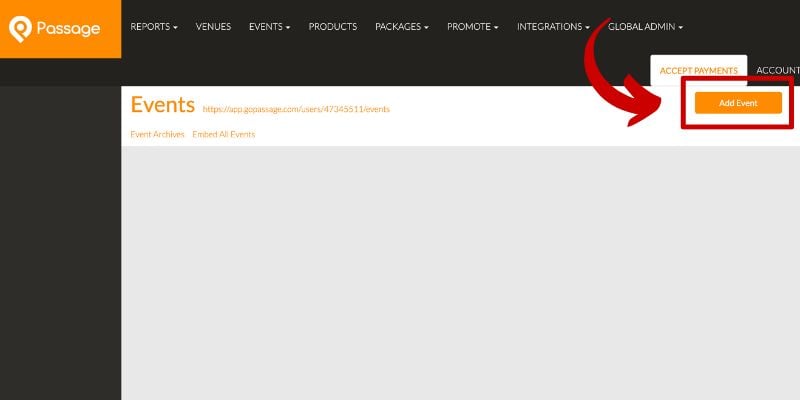 2. Create an event or edit an existing event.
3. Scroll down to the 'Ticket Info' section.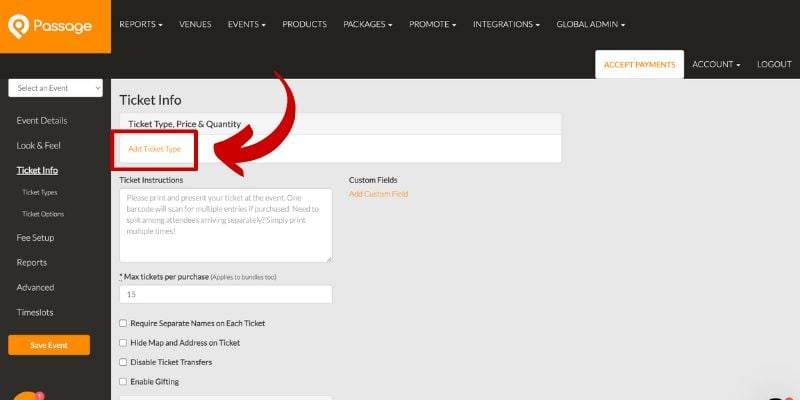 4. Click 'Add Ticket Type'.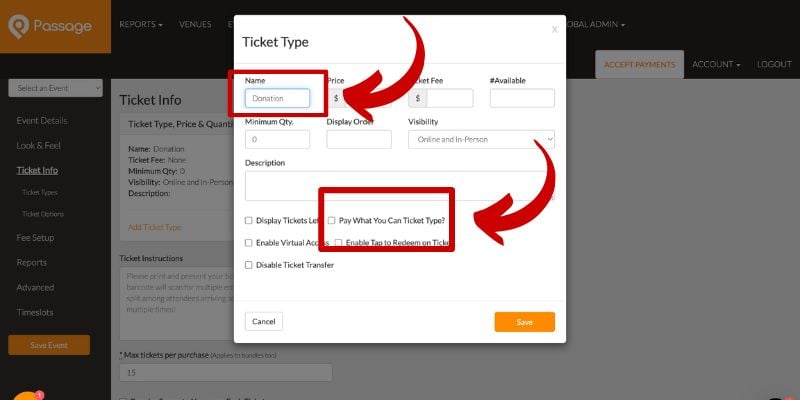 5. Name it something recognizable - 'Pay What You Can Ticket' or 'Donation' - whatever suits your event setup the best.
6. Check the box 'Pay What You Can Ticket Type?'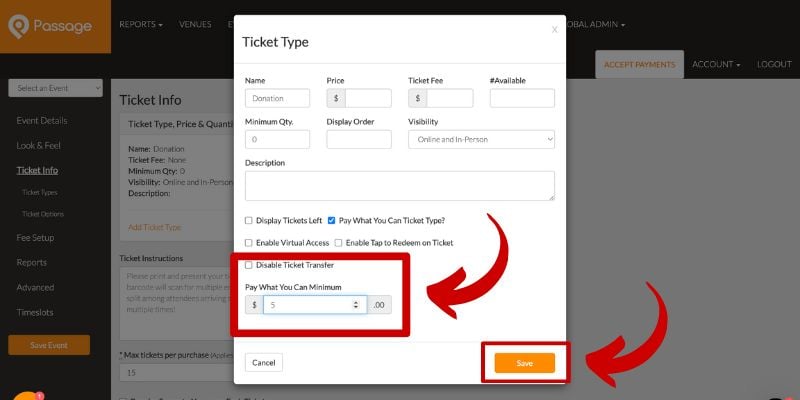 7. Enter your custom ticket price minimum.
8. Fill out any other fields or boxes necessary.
9. Hit 'save'.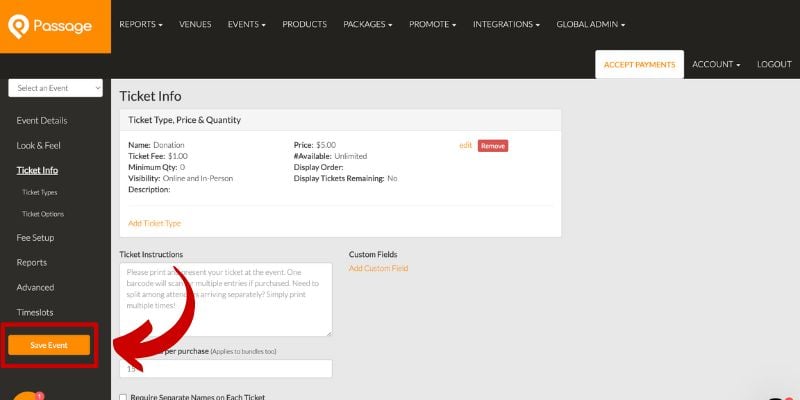 10. Hit 'Save Event' and you're done!
Final Thoughts
Pay-What-You-Can tickets can be a great way to encourage donations at your event or to allow more guests an opportunity to attend your unique event. It can be used as a stand alone ticket or as one of many ticket types you offer to your guests for their convenience.
Need help setting up Pay-What-You-Can tickets for your event? Reach out to our support team; we'll set everything up for you!