There are a million reasons to attend an event planning conference and so many things to take away from the experience. First, it can be a great place to meet new vendors and make connections. Second, it offers you a peek into the industry to learn about trends. Third, it's a great opportunity for learning and education.
Of course there's plenty more than those three reasons to attend, some of which we'll outline below, but we've gotta start somewhere. It's all about connections, trends, and education. With a whole lot of fun and team bonding sprinkled in. Maybe even a few fun prizes or some great hot pretzels.
Most first time attendees make the mistake of just showing up to the conference without first putting together a game plan and try to see everything while they're there, which typically isn't possible. This guide will help you create a game plan to get the most out of your experience and help you prepare for your first event planning conference.
Why Should You Attend?
To meet helpful vendors and make connections. Never underestimate the value of connections and networking, it could be your most valuable tool. Looking for a new food vendor? Maybe even a new venue? You never know who you'll meet at a trade show and it could be the start of brand new relationships with helpful and profitable vendors.
To learn something new. Most trade shows and conferences for event organizers offer a range of classes designed to teach you something new.
To stay up-to-date in the industry. Don't pass up this opportunity to learn about new trends in the industry, see new technology in action, or witness first hand what new experiences are being offered. It can be difficult to keep up with quickly changing trends and technology, which is why trade shows and conferences are great resources for staying in the know.
To scope out the competition. Trade shows are like real-life spy missions without any backlash. They allow you to scope out what your competitors are up to and maybe get fresh ideas on how to stand out from the competition.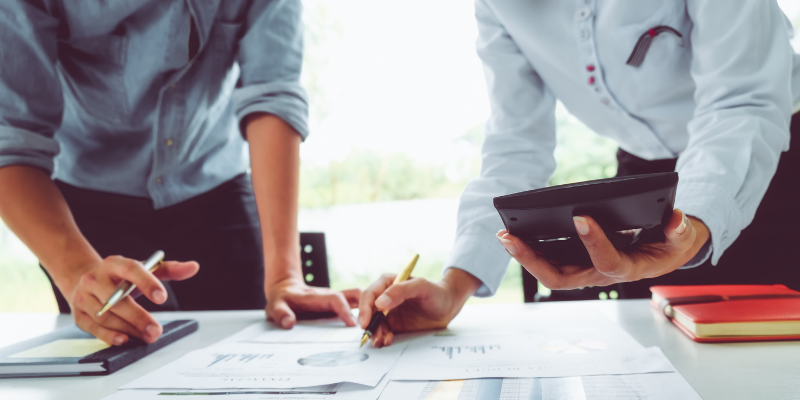 Plan In Advance
This may sound unnecessarily obvious, but preparation is key when attending a trade show. This doesn't only relate to coordinating and scheduling lodging and transport, but also preparing your team and putting together materials. Don't leave these details until the last minute or up to chance.
The first step when preparing to attend an event planning conference is taking care of your people (and yourself). Booking accommodations and transportation to and from the event isn't something you want to leave until the last minute, things tend to book up pretty quickly.

Exploring the offerings and putting together an itinerary is also an important part of preparing to attend any trade show. It offers you the opportunity to explore everything about the show you're attending and plan out how you'd like to spend your time there. Pay close attention to what classes and workshops are being offered to you and book/pay for any that look interesting to ensure you don't miss out.
Did you know that some trade shows and conferences offer certain 'tracks' or paths that help guide you through the decision making process depending on your priorities? These 'tracks' can also help you decide which vendors you really want to see and provide you with the opportunity to map out your schedule.
The last important step of preparing is making sure your team is all on the same page. Relay your itinerary and important details about how you'll get to the conference and where you'll stay once you do to everyone who's going with you.
Finding the Right Show
It's important to define what you're looking to get out of a trade show/conference when choosing which one to attend. Do you want to focus more on learning new things and taking advantage of classes/workshops? Maybe you're most interested in finding a new DJ so you're looking to forge new business relationships.
No matter what goal is driving your attendance, consideration of the cost should be heavily taken into account. There are plenty of options out there, finding one that meets your needs usually isn't rocket science.
After you find the right show you have to pick the right people to bring with you (or just bring yourself!). You can bring multiple people in order to achieve different goals and work together as a team. For example, maybe someone on your marketing team comes and spends their time attending seminars and classes and diving deeper into the industry while someone from your sales team works with you to sell your organization to new vendors.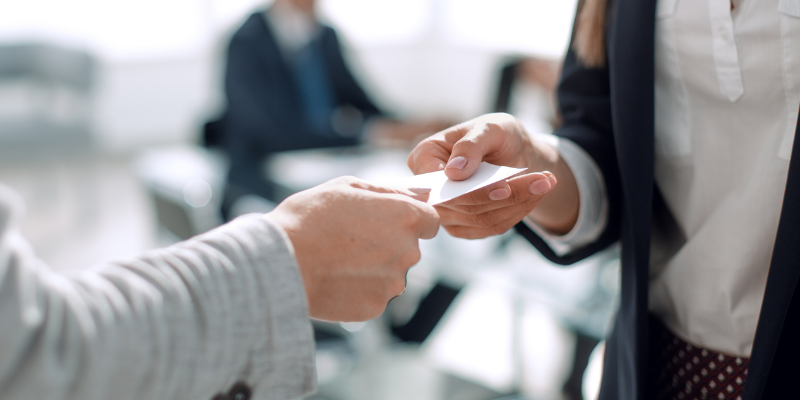 It's All In the Materials
Don't forget your business cards! Trade shows and conferences for event planners are some of the few remaining places where business cards and print materials get to shine. This may be a great opportunity to refresh your business card design or get more of the tried and true printed out.
You will be handing these out to tens (if not hundreds) or vendors, other attendees, and potential guests. Always bring more than you need and don't be stingy with them - everyone deserves to know more about you and your event. You'll also encounter plenty of fish bowl drawings where you may just be lucky enough to win a prize for throwing your card in a bowl.
Moral of the story: print out some business cards and bring a bag to collect all the cards you'll pick up throughout the day.
Follow Up and Follow Through
This one's important - do not let those leads sit! Follow up with the peers and vendors you met within a few days of the show to keep their experience fresh in their mind. Share a fun anecdote about meeting them if you have one, and engage with them. This could involve a phone call, email, or text conversation - however you normally operate.
It's crucial to reach out to everyone the week after the show. Connect with all the vendors and attendees who's cards you picked up to establish a rapport with them. You may even want to add them on social media to learn more about what they're offering. Make sure to include any sort of identifying anecdote or personal information that will help them remember you and what you do.
Now is also a good time to check in with any vendors you've placed orders with. Just to ensure all the information you gave them was correct and to make any necessary last minute changes. It can also help solidify your working partnership with said vendor and help them put the right face to the name.
Final Thoughts
Trade shows are great places to connect with the right people, generate new leads, and create brand awareness. Knowing what to do when you get there is often just as important as showing up prepared.
Now that you're armed with some helpful advice and a starting point, it's time to put together your game plan and outline your goals for the show!