Whether you're an athletic director or a department head, we know you have a lot going on. Digital ticketing is probably the last thing on your mind.
But you might also be wondering if there's a better way to manage admission to your school's events than cash at the door. One in three Americans carry less than $20 cash, and younger generations say they don't carry any cash at all.
Offering your students, alumni, and guests an easy way to purchase their tickets online or from a mobile device eliminates a lot of headaches - both for the ticket purchaser and for the staff who previously had to reconcile all those receipts and count cash at the end of the night. But the wrong ticketing platform can make your job harder, not easier. How can you make sure you choose the right one?
It's important to know what you're looking for and exactly what your school's needs are in a ticketing provider so that you can find a platform that meets them. Uncover the must-have features for a good ticketing system and find the right provider for YOUR school by asking these questions.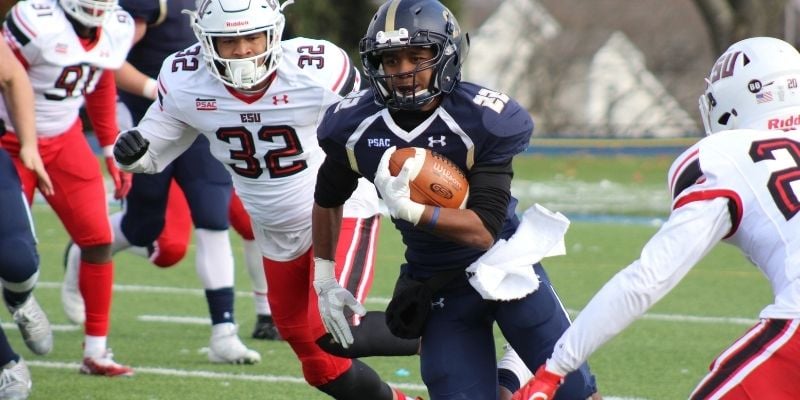 10 Questions to ask before choosing the best ticketing provider for your school
When you're evaluating potential ticketing platforms, keep these 10 questions ready to help you decide whether they're the right partner for you.
1. How much will it cost?
This is often the first question our team answers when we onboard a new client is about costs, so we imagine it's pretty high on your list, too. That's understandable: when it comes time to request your annual budget, it's difficult to find funding for all the new projects and initiatives you want to include. Digital ticketing might be pretty low on your list of priorities.
Don't just ask potential partners what their service fees are. Ask if they have any minimum-length contracts, monthly fees, or setup costs. Can any service fees be passed on to ticket purchasers?
Setup fees, monthly subscription costs, or even per-ticket expenses can hamstring your school's ability to free up cash flow that allows you to grow. Passing on the fees can lower your overall costs and can actually help your department fund more projects. Guests don't mind paying an extra dollar or two for the convenience, but those savings to your school really add up when they're multiplied by thousands of tickets every season (or every game).
With Passage, all fees can be passed on to the ticket purchaser. It's FREE to schools.
2. How easy is it to set up?
You shouldn't have to create a new full-time position just to manage your schools ticketing and payments. Look for platforms that allow you to set everything up in a matter of minutes, then change things on the fly whenever you need to. Ideally, it should be simple enough to hand off to a student or a junior staff member to manage.
Will you have to complete a new merchant account (and the piles of paperwork that come with it)? Must you email a support address every time you want to change a single graphic or send a message to ticket-holders about an upcoming game?
A good ticketing platform should be self-service, but when you need a little extra help...
3. Will I have to purchase any special equipment?
Your costs can increase quickly if your ticketing platform requires you to purchase expensive hardware just to accept credit cards or scan tickets at the door.
If you're already using a point of sale system like Square for in-person transactions, ask your ticketing provider if they integrate with your existing hardware. Is there any special software or equipment you'll need to purchase for yourself or your team?
Pssst! With Passage, there's no special equipment needed to scan tickets. And you can sell tickets from any Android or iOS device, whether that's a mobile phone, tablet, or your existing Square hardware.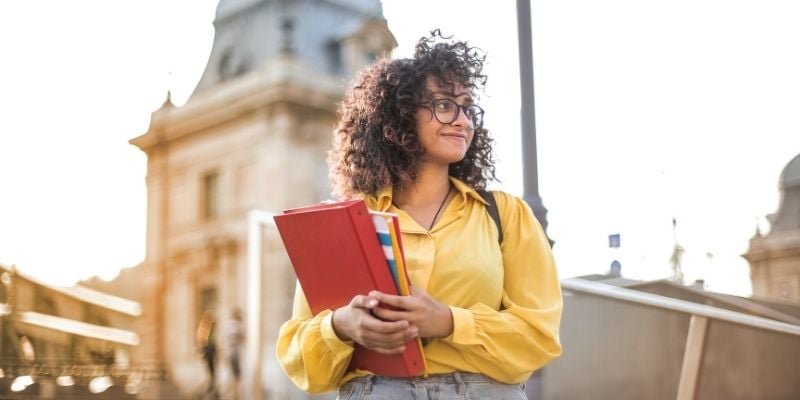 4. Will I get the support I need?
Whether you're completely new to digital ticketing or a seasoned pro, you know the importance of a solid support team to help get the job done. You need to know someone has your back if things get off track. We're not just talking about your management team; a good ticketing partner should be there for you during the planning phase, during your events, and for post-event wrap-up to help you succeed.
Communication should be easy and convenient for you. If you don't see a chat button on their website or a way to call in and speak with a real person, that's a red flag.
Don't just think about yourself, though. Consider your guests: will they be able to contact ticketing support if they have questions or need help? A good partner will help with guest ticketing support, so you can focus on producing a great event experience.
5. Can I customize my ticketing page?
Even if you're not looking for a completely whitelabel solution, you probably want to add some customization to your ticketing page. This strengthens your school's brand and offers guests a more seamless experience.
Will you be able to add your own logo and graphics? Can you embed the ticketing form on your own website? Ask potential partners what is possible with their system, and how much support they can offer in helping you set up the customizations you need.
Did you know? Passage is customizable for your school, and we even offer a whitelabel solution for advanced options.
6. Can students get in free?
A lot of high schools and colleges offer students discounted or free tickets to games or other school-sponsored events. The right ticketing platform should allow you to continue doing that, while tracking the number of free tickets you distribute to students as well as how many showed up.
Ask potential ticketing systems how they handle comp tickets and whether their platform can support multiple price points for each ticket type.
While you're at it, ask about ticket transfers and gifting. Maybe a parent wants to purchase season tickets for your football team so their student never misses a game. Can they do that? If a guest purchases a ticket but can't attend your theater performance, will they be able to transfer their ticket to a friend?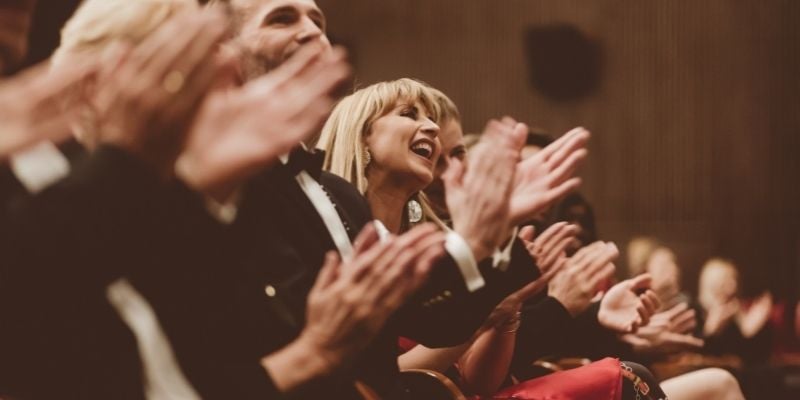 7. Do you offer assigned seating?
Allowing fans to select exactly where they want to sit in your venue can make them feel like they're attending a real, professional sporting event and not just a high school football game. It also gives you the opportunity to earn more revenue for the most popular or best situated seats.
Assigned seating doesn't have to mean individual seat selection. For your school, it might look like a general admission section and a "gold" or "premium" section with the best view of the field.
Ask potential partners to show you how assigned seating works on their system. Is it easy to figure out?
8. Can I livestream my events from your platform?
Even when it's safe to welcome guests back to your campus, including a livestreamed or virtual component to your events can help you build an enthusiastic, loyal following.
More and more schools are inviting alumni to join sporting events, homecoming, and fundraisers from the comfort of their homes, where they can control the volume, temperature, lighting, and even food & beverages. Plus, there's no need to travel across the country - even if they've moved away, they can still feel like part of the family.
Whether your event is entirely virtual or a hybrid event, the ability to record your livestream for guests to playback later can help you bring in additional revenue. Look for a ticketing partner who can capture your livestream as it happens, then replay it during specific time windows you set up or on-demand whenever a fan purchases access. One of the benefits of virtual events is unlimited attendance, so look for a partner that really helps you maximize that by replaying your event for as many supporters as possible.
Ask potential virtual events partners not only which platforms are compatible with their system, but if and how they can SECURE access to your livestream. Why go to all the trouble of producing a professional event if anyone can sneak in?
It's also a good idea to ask whether they have their own streaming platform you can use. This can help simplify things for your event, so you're not jumping back and forth between multiple platforms.
9. When will I get paid?
This is huge. Especially these days, getting timely access to your ticket revenue can make or break your cash flow.
A good partner will transfer ticket funds as they come in, within two business days of every sale. If your provider wants to make you wait until after your event ends, or there's an additional delay in sending you funds, ask why.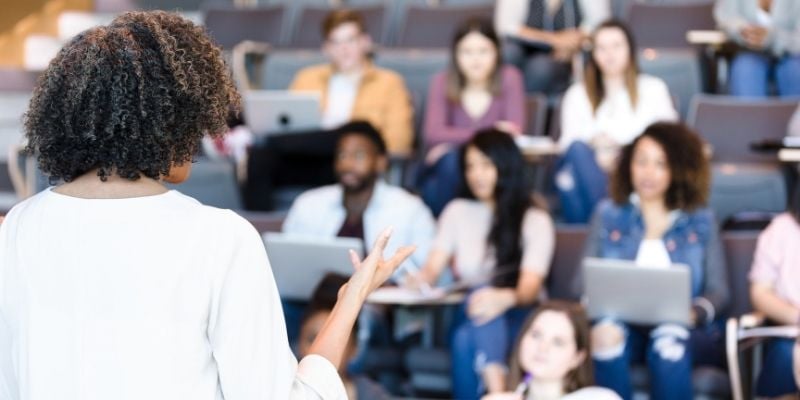 10. What kind of reporting will I get?
Running a successful event is impossible without the right data. You need to know who is purchasing tickets to your events AND who is attending. And you need to be able to create the right reports for your school. No two are the same. Look for a ticketing system that will allow you to get the data you need to understand how the business side of your events is performing.
You should also ask about contact information. When a guest purchases a ticket, will you be able to remarket to them throughout the year? Next year?
BONUS: How will you help me make more money?
You might think that "making money" is someone else's department. But it's important for your events, too, whether you're hosting student improv or NCAA sports. Growing your event revenue frees up more funds for your department budget.
Ticket revenue is just one small part of your overall revenue strategy. There are upsell opportunities for merchandise, VIP experiences, and concessions, plus sponsorship packages and other revenue streams.
Does your digital ticketing system support merchandise sales? If you're offering a virtual homecoming celebration, is there a way for alumni to donate or tip live during your performance? Can they offer social discounts, which give guests an immediate discount for sharing your event with their friends? A robust system should make it easy for you to incorporate sponsorship packages into your events, too.
Before you commit to one platform, make sure you've considered all these angles. We hope this helps you find the right ticketing provider for your school.
Looking for a new ticketing partner? Our team would love to answer these and any other questions you might have! Schedule a demo today or get set up right away with an onboarding call.