We work with thousands of event producers and we understand the challenges that come with producing amazing events. One of the biggest struggles is cash flow: you have a lot of up-front expenses, from venue deposits to marketing costs, then have to wait for revenue on the day of your event.
That's why we launched the Passage Capital Program - to help event producers like yourself smooth out those peaks and valleys of cash flow and take your event to the next level.
What Is Passage Capital?
Passage Capital offers events and attractions the opportunity to receive an up-front infusion of cash (from $1K to $100K) when you use Passage as your exclusive ticketing provider. Passage Capital is NOT a loan. There are no credit checks and no payback.
Events are approved for capital based on past ticket sales, so this program works best for events that have been around for a year or more. The application process is simple and takes just a few minutes. However, this opportunity is open to everyone - not just current Passage clients.
Whether you need to increase your marketing efforts, hire more staff, or buy new props, Passage Capital funds can be used in just about any way your business needs. Here are 8 ways you can use the funds that you might not have thought about.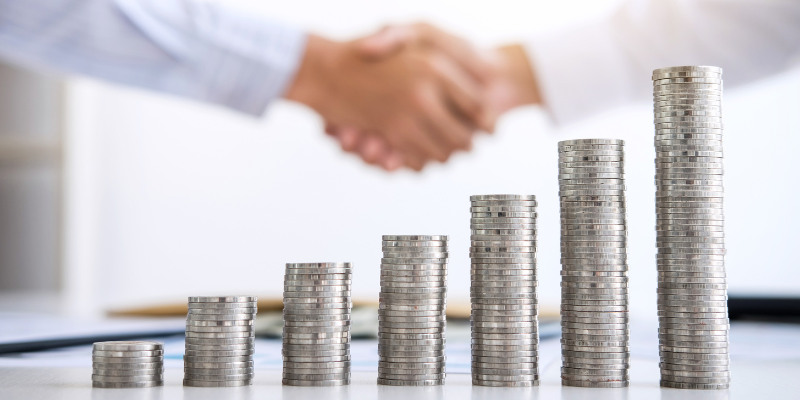 How Can I Use the Funds?
Boost your marketing efforts.

Now's your chance to beef up your marketing game. Invest in ads, hire someone to revamp your social media, or design some new print materials. The possibilities are endless.

Upgrade your venue.

If you own the venue where your events are held, you could use your funds to make upgrades that will help you host better events. Put in an integrated sound system, redo your parking lot, or put in the design you've been dreaming of.

Pay venue deposits.

If you don't own your venue, you'll likely have to pay a deposit to secure space to host your event. Passage Capital funds can cover those costs, so that your budget is freed up for other pre-event expenses.

Pay vendors.

This could include live entertainment, caterers, bar staff, or any other vendor you work with. You can use this money to pay your bills.

Pay your staff or hire more.

Use your funds to take care of payroll or bolster your staff.

Upgrade your entertainment.

Use your Passage Capital funds to hire live entertainment that draws in crowds.

Make repairs or improvements.

If you own your venue or special equipment needed for your events, you can use your Passage Capital funds to make repairs or improvements. This could include things like regular maintenance, fixing a plumbing issue, or anything else you might need.

Purchase new equipment.

Is your lighting system functional but starting to show its age? How about your sound system? Use your Passage Capital funds to upgrade to a newer model. Maybe now is the right time to invest in some new live-streaming equipment so you can live stream or record your event.
Why limit yourself? Adding a virtual component allows your fans to support you from anywhere, and Passage can help.
Let's Get Started
Our application process takes less than five minutes to complete, and you'll hear back from our team within one to two weeks (hopefully with an offer but you'll hear back either way).
This offer will be for a multi-year period where we will work as your exclusive ticketing provider; helping you reach more fans and sell more tickets. However, you do not need to be an existing Passage client to take advantage of this opportunity.
The only question left to answer is: Are you ready to take your event to the next level?