Creating quality event content should always be one of your top priorities as an event organizer. Sharing videos and photos on social media is an awesome way to advertise your event so that even more people attend the next one.
Event photos or videos also offer your attendees a post-event experience: they can relive the fun times they had and share those images with their friends and family. It also allows you to engage with the audience after the event is over.
However, creating quality content for your events can be tricky. There are many things going on and you already have a lot to keep track of. But don't panic, we got you! Here are some tips to capture those special moments in the right way:
Tips to capture event photos and videos
1. Assign a content coordinator
Whether it's a professional photographer or a team member with a smartphone, assign one person to be in charge of capturing content during your event. Don't plan on doing it all yourself. You'll likely have so many things you need to take care of during the event, you won't be able to spend time wandering the venue capturing candid guest moments.
2. Set clear expectations and communicate
Haunted houses, festivals, sports events, private events, and concerts all have different coverage needs. In the same way, different multimedia content producers have different abilities and equipment. The first thing you need to do is to hold a meeting between your team and the multimedia provider. Whether they are videographers, photographers, or other content producers, it is recommended to have a chat so that they can understand the intended use of the event photos and or videos and align them with their abilities.
Make sure you are clear on what you expect from them and set expectations before the event begins, including what type of content will be delivered as a final product. Even if you don't have a formal contract, it's a good idea to keep a written record of those items to avoid any disputes later on.
3. Plan ahead
Provide your content producer with a detailed event itinerary. Knowing when and where the highlights of the event are going to happen can maximize their productivity, and guarantee that they capture everything relevant.
It can also be useful for them to set their equipment in a better place and locate themselves in optimal positions to get the best shots. It will help them know when they'll be able to take breaks, let their guard down while continuing to deliver those great event photos and videos.
Another good tip is to make a list of what you would like the photographer to capture. By doing this, you can make sure that you are closer to receiving the type of pictures you expect. But, of course, the best photo and video ideas are sometimes spontaneous; a good photographer will know when it's the right moment to click!
While you're in the planning stages, don't forget to make a plan for how you'll sell tickets to your event. See how Passage can help you reach more fans and sell more tickets by scheduling a demo today!
4. Plan for their gear
Where is the event going to happen? Is the venue large or small? How many people are going to attend? What's the lighting situation like? All of these questions can help your content producer plan to capture great photos and videos and what kind of equipment they will need.
As soon as you set up your event, you should make a safe and comfortable place for your content producers' gear, so they don't have to carry it with them everywhere or worry about it being damaged.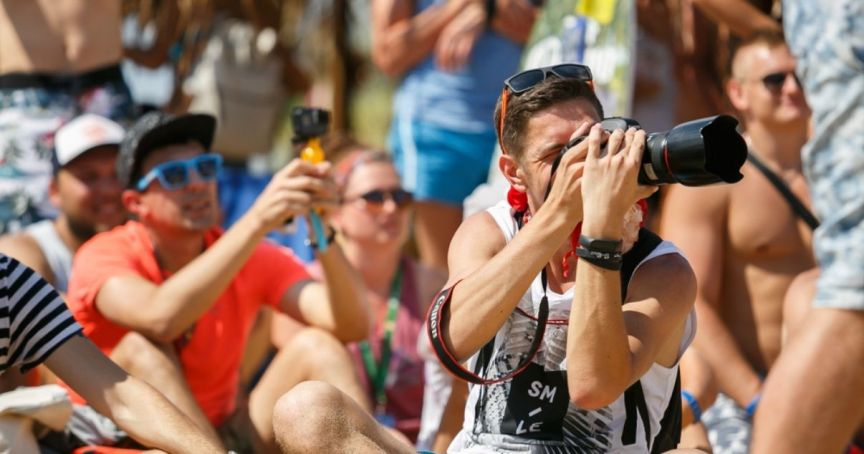 5. Have your photographer arrive early
If the event starts at 10 a.m., your photographer should be already shooting at that time, not setting up their gear. Usually, all of the team should arrive early to check their cameras in advance, make sure they are working, clean the lenses and insert their memory cards. EVERYTHING should be done before the event starts and guests are arriving.
Another advantage of having your content creation team arrive early, is having the option to shoot pre-event photos and videos that can be useful for sneak peeks, live streaming or other social media posting to get guests excited about what they are going to experience (or what they will be missing out on).
6. Establish your event's protagonist
In every event, there are certain "stars" or leading people who you want to make sure to have on camera the most. Maybe it's a headlining artist, guest speaker, or featured vendors, depending on your event format. Sharing this information with your photographer and their team will allow them to track these people during the event and capture the best content on them. Of course, anyone can be included in photos or videos, but it is important to pay special attention to your event's protagonists. Moreover, if you are streaming this event, viewers on the other side will be most interested in watching the protagonists, rather than the crowd around them.
One of your goals might be getting some crowd content, particularly if you are hosting a concert or other multimedia event. In this case, there are always some party animals who are having a lot of fun and don't mind being photographed, so your photographer can seize the opportunity and get fun event content! The ideal event content coverage includes as many attendees as possible experiencing meaningful moments.
Remember, communicating your expectations with your photographer is key to getting the final result you want. Make sure you both are on the same page by creating a hit list of photos or video clips you want to capture.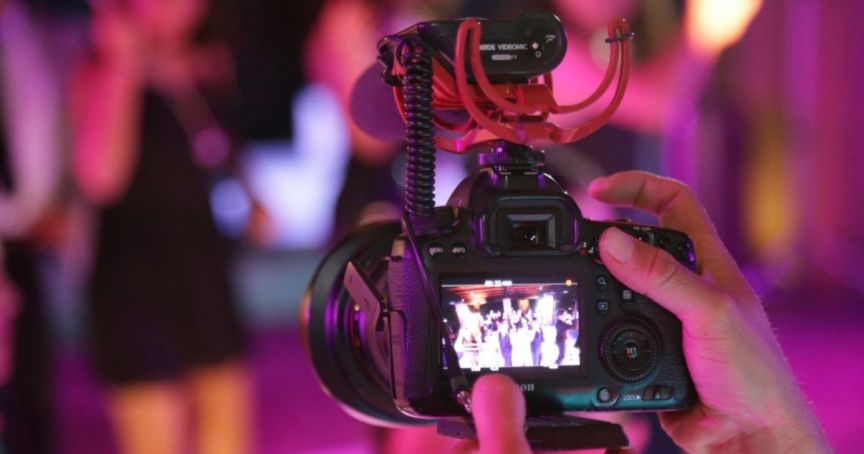 7. Advise your photographer to move around
Capturing full coverage of an event involves moving around. To get the best event photos and videos, make sure your content creation team checks every spot and takes different shots; this is key for portraying the bigger picture and capturing the essence of the event.
8. Avoid bothering guests
A good content creation team is like a fly on the wall: it's there, but nobody notices it. Remember guests are there to enjoy the event and have fun, so ask your photographer to be as unobtrusive as possible. Candid photos will make for better content than posed photos of guests.
Some people are not really into getting photos taken, so advise your photographer to respect that as well. Nobody wants to feel uncomfortable when they're trying to enjoy themselves!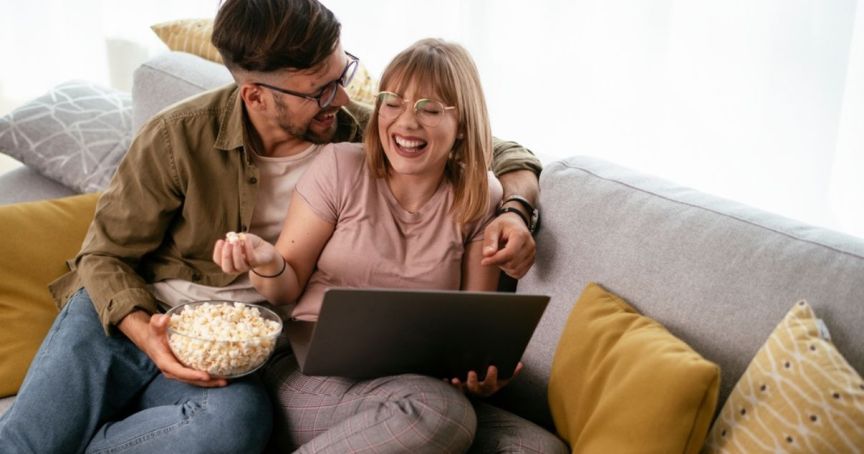 BONUS TIP: Thought about Video on Demand?
When you work with a team that creates great event videos, you can then go the extra mile and offer them through video on demand (VOD). Then, guests can stream a replay of your event any time they want from the comfort of home, and you can continue earning revenue long after your event has ended. Passage lets you upload your video content for on-demand viewing access to your ticket holders or subscribers.
Event content can become the ace up your sleeve if you know how to get it right. It can be used for your promotional strategy on different platforms (especially on social media); you can make extra money by selling concert videos for people who weren't able to attend the event, and sharing fun and interesting event content can even help you sell event tickets for your future events.
It's not a piece of cake, but getting amazing event content is possible if you get ready for it: preparation is key. Every detail we've shared will help you rock those photos and videos at events!
If you also want to get started and sell tickets for your event, learn more about Passage's event ticketing solution by requesting a demo.
---