We're constantly working to make improvements to Passage and build the best ticketing and payments platform for event producers like you.
Since launching Passage Virtual Events in 2020, we've seen an explosion in the number of event producers hosting virtual or hybrid events. With so many of you relying on this new technology to reach more fans and stay connected with your supporters, we want it to be as simple as possible to use and packed with pro features that allow you to host successful live streams.
With that in mind, we wanted to share three key improvements to the Passage Virtual Events platform we released this month. We'd love to hear which features you'd like to see next on Passage. Let us know what you want in the comments below!
Emojis 🎉👏🙌
We're 🤩 about this one. Want to send a 😍 or a 👏 to the live chat, to let an artist know you love what they're doing? Or a 🔥 to celebrate your favorite team scoring in a big game? Now you can.
Virtual Event chats now have quick emoji reaction buttons on desktop 👍
Our Virtual Event chat functionality has always supported emojis.
Previously, only mobile users (with emoji buttons built into their on-screen keyboards) could easily take advantage of them. And let's face it: most virtual event attendees are watching from a laptop, desktop, or another device with a larger screen. Now desktop users will have the same ability to easily send emojis to support their favorite creators and interact with other guests in live chat. Whoo hoo! 🥳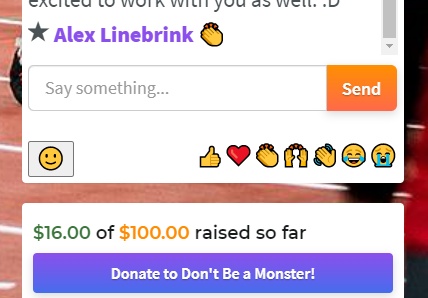 Comp Tickets for Virtual Access
Comp Tickets allow event producers to give complimentary access to any guest at their discretion. It's a tool that has been used almost as long as events have been a thing, and it's a great way to offer media, influencers, sponsors, friends, and family access to your events free of charge.
Comp tickets used to be something that only worked with standard GA events. The reason for this was that virtual access requires a guest to have an account on Passage, which helps secure your event from unauthorized attendees. But a lot of you still wanted to be able to send comp tickets for your virtual shows, too.
We listened, and we're happy to announce that now you can!
To send comp tickets for events with Virtual Access, simply navigate over to the Manage Events page in your admin area. On that page open the Select an Option dropdown menu and pick "Comp Tickets" from the list.
On the next screen select the event date(s) & time(s) you are issuing tickets for and proceed to enter specifics of the customer's ticket order: Ticket Type, Quantity, Name on Tickets, and Recipient's Email. Use the Notes field for the responses to any custom field questions you have set up for customers during online checkout, or any additional information about why the comp ticket was issued.
Since the user will need an account to access the virtual access event, the email will prompt them to "claim" their ticket by either logging into an existing account or creating a new one. After that, they'll be ready to take part in the virtual access!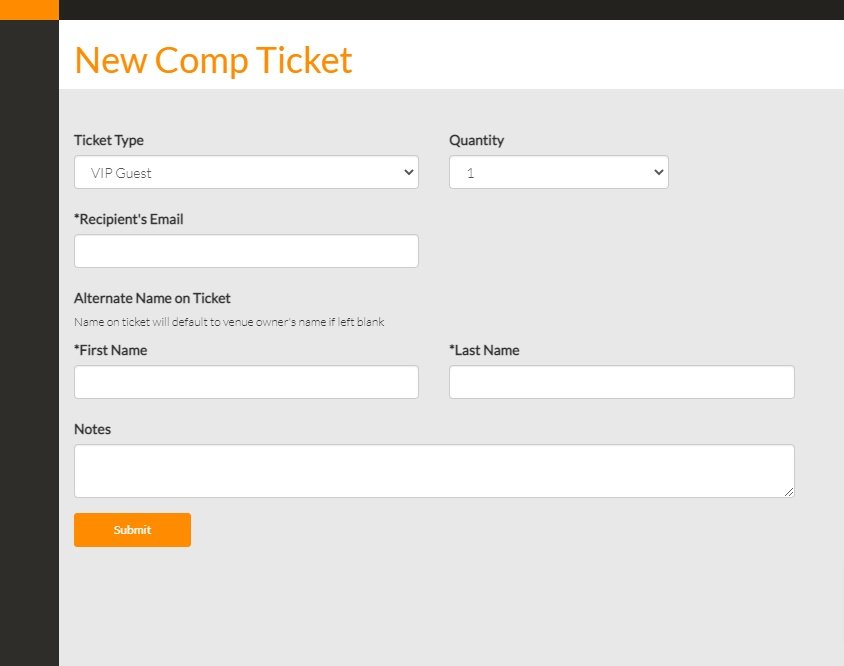 Virtual Access on My Tickets Page
We're always looking for ways to make life easier for event producers and their guests, and we think this new functionality does exactly that.
Our My Tickets page was designed to be each user's home base for all their tickets to any and all events they attend. Many guests use this page to reprint their tickets or reference information about upcoming events like the time and location. And to join virtual events they've purchased tickets for! We've always shown virtual access buttons on the My Tickets page, but only one per transaction. So if a guest purchased more than one virtual access ticket in a single transaction, they had to do some clicking around to access each event.
Now, guests can easily find all of their virtual events and access them from their My Tickets page.
Transactions that include virtual access to multiple events now show clear "Virtual Access" link buttons for each virtual access ticket/event included under a user's "My Tickets" page. This will ensure users can always find their way to the right virtual access page.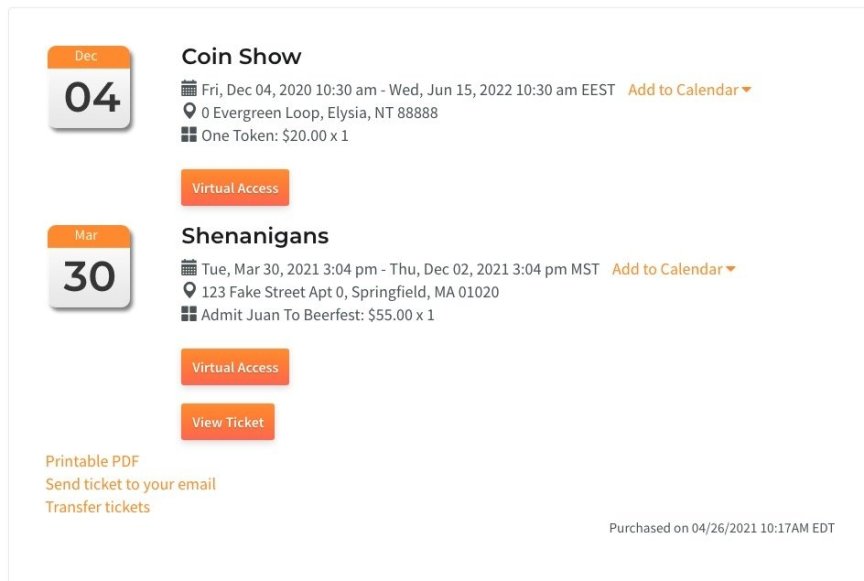 What new features would YOU like to see on Passage? Let us know in the comments!
Need help setting up virtual access for your event? Set up an onboarding call with our team and we'll do all the heavy lifting for you. Or schedule a demo to see what Passage can do for your events.