Now that things are opening back up and the restrictions on large gatherings continue to loosen, it's time to ditch your virtual event and get back to the in-person stuff, right?
Not so fast.
Audiences got more comfortable with technology in 2020. Folks who had never even been on a video chat suddenly found themselves looking for ways to connect with loved ones from a distance. The more we used virtual communications, the more benefits we found. Especially when the experience was truly live: not just streaming a movie or tv show, but actually experiencing a live event as it happened.
Some people realized they prefer the experience of attending an event virtually rather than in person. When you reopen the in-person portion of your event, you should continue offering a virtual or live-stream component that allows guests to join from home.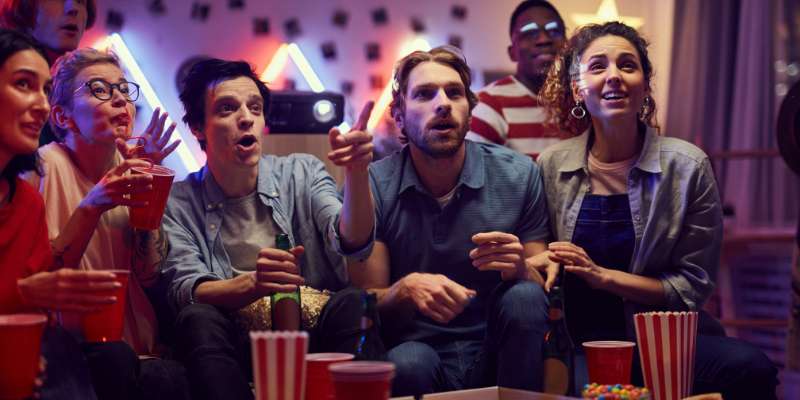 Why audiences love virtual and hybrid events
While some of us are eager to get back out there, not everyone is keen on the idea of attending large gatherings again. And with local regulations varying from state to state and even city to city, everyone is wondering what events will look like this summer.
When you host a hybrid event, one with in-person and virtual ticket options, you give your guests more flexibility and choice in how they want to experience your event. Here's why some guests will continue to choose the virtual option, even when in-person is a choice.
1. The ability to attend from anywhere in the world
Some guests simply don't have the option to travel to your event from their hometown. Maybe they live far away, or maybe they're local but don't have childcare that evening. Whatever their situation, guests love a virtual option because it allows them to access great events regardless of their physical location.
2. Greater control over the event environment
Attending an event from home means we can control the lighting, volume and atmosphere. It's especially accommodating for guests with sensory concerns, and challenges with hearing or sight. But the appeal extends to just about everyone: the seating is cozy, the snacks are cheaper, the bathroom breaks are more comfortable. Many of us want the option to attend virtually at least some of the time.
3. Comfort, health, and safety reasons
As we mentioned earlier, not everyone is ready to jump feet first back into in-person events. Some are waiting to be fully vaccinated, or cannot be vaccinated for health reasons. We may not feel comfortable attending large events in person, even when regulations allow for it.
There may be health reasons why someone wants a virtual option, too. A person who is recovering from knee surgery, for example, may not want to spend the weekend roaming around a music festival. But they can still enjoy their favorite performances while recovering at home.
The pandemic changed how many of us feel about "powering through" a minor illness as well. We don't feel as comfortable with the risk of infecting others, even with just a common cold. The option to attend virtually means we don't have to make the tough choice: your health or mine.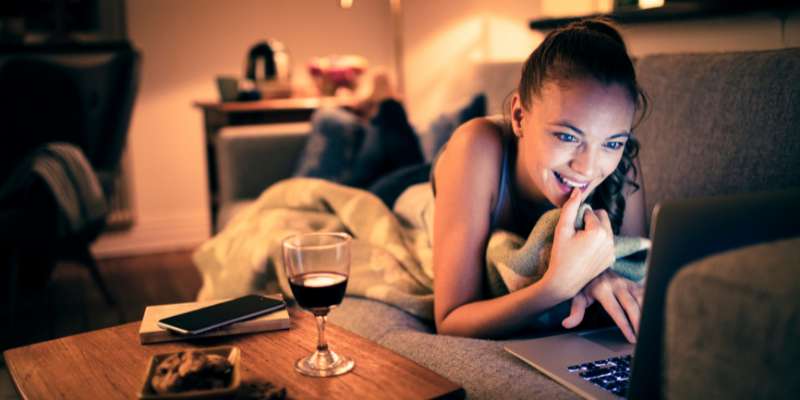 3 Reasons to host hybrid events this summer
1. Reach a larger fanbase
Many event producers found that they gained fans from different states or even countries while hosting virtual events in 2020 and 2021. Keep those audiences and continue expanding your fanbase this summer by including a virtual component to your live events.
2. Un-limit your venue's capacity
Even when capacities are at 100% again, in-person tickets are still limited by the number of people your venue can hold. But the capacity for virtual events is unlimited; you can earn ticket revenue from a lot more guests by hosting a hybrid event.
3. Continue earning revenue even after your event ends
Events used to be one and done. You had just one day to generate as much ticket revenue as possible. But with virtual events, your show can keep earning money even after it ends. How? Through the event replay.
Record the virtual portion of your event, upload it to the cloud, and allow guests to purchase access for a specific period of time after the event (or make it available on-demand indefinitely!). This is a great option for guests who missed your event the first time around. Have you ever asked a friend how their weekend was and they told you about a fun event they attended that you felt bummed about missing? Now, there's a way for your guests to experience it!
Need help setting up your hybrid event this summer? Schedule an onboarding call with our support team. We'll set up all the ticketing for you!