The pandemic has changed the way we connect with each other, from family dinners to playdates, entertainment, work, and school.
This is especially true for artists: lockdowns and limited venue capacities hamstrung our ability to engage with the people who want to support us.
There is a silver lining, however.
In years past, the fan-artist relationship was, ironically, never controlled by the artist. Both the power to distribute work and communicate with supporters was controlled primarily by venues, promoters, and big-box ticketing companies (we'll get into how this was done further in this story).
The challenges of 2020 have also introduced new opportunities for artists to cut out the middlemen and start connecting with their fans directly. Let's take a look at some of the major industry shifts we've seen this year and how you can take back control of your relationship with fans.
Live Performances
The old way: You rely on booking agents, venues, and big-box ticketing companies to manage the fan-artist
relationship
It has been a music industry tradition for decades that venues and promoters controlled the fan relationship, in partnership with the big box ticketing companies. All but the smallest of venues had long-term contracts with ticketing companies which typically required exclusivity.
Artists had no choice but to fall in line if they wanted access to performance spaces. There was no choice in how much fans were gouged on fees, and in return the vendors provided little to no data back to the artist in terms of customer information.
You also had to rely on these providers, who may or may not be experts in your authentic voice, to essentially manage your relationship with your fans. If a fan had a disappointing experience at a concert, it wasn't the artist who decided whether they received a refund; it was the big box ticketing giant, or in some cases the venue.
This wasn't just a terrible system for artists. A lot of venues got screwed by these contracts earlier this year as well, unfortunately. Some ticketing companies refused to give refunds for performances canceled by lockdowns or even failed to pay venues for successful events that had already happened, holding onto ticket revenue to cover their own shortfalls in cash flow. This was a hit for small businesses owners across the country, in addition to damaging the artist-fan relationship.
The new way: You control the fan relationship
With in-person performances shut down and venues limiting capacity, virtual events and livestreaming have become increasingly popular. And they're here to stay. Fans love being able to catch their favorite artist from the comfort of their own homes, where they can control the environment and volume (and not get gouged on concessions).
Streaming also allows you to reach fans all around the world (or for new fans to discover you). Folks who live hundreds of miles away may not be able to make it to an in-person show, but they could stream it live from their homes. Even as venues start to reopen, virtual performances will continue to be popular for fans who can't make it in person.
If you're using Passage Virtual Events to stream your show, you can take advantage of our live chat feature, which allows fans to message with each other in one feed during your show, and gives you the power to jump as well. You can have a more authentic relationship with your fans, one that isn't buffered by layers of middlemen.
All of this is at zero cost to the artist.
You can still work with a promoter to help get the word out, particularly to new fans who haven't yet discovered your work, or to amplify your message among your existing audience. But you retain control over the fan relationship: you have a direct pipeline to your audience and don't have to rely on middlemen to deliver your message.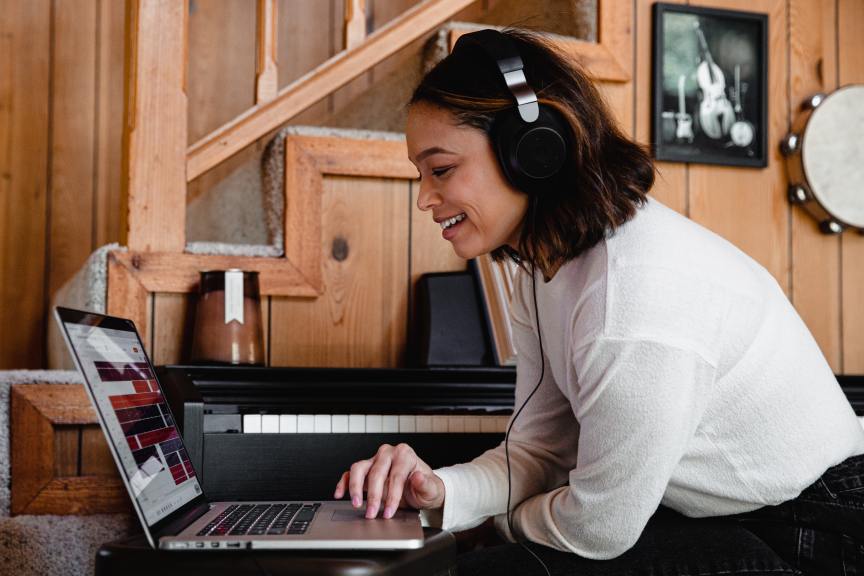 Social Media
The old way: You get little to no fan data
There was a time when social media could be used to grow your audience organically. Connecting with fans on Facebook used to be easy: you'd post something and 80% of your audience would see it.
Over the years, Facebook and other networks have made it increasingly difficult for independent artists to reach fans organically. A non-boosted post will reach just a tiny fraction of your audience. You have to pay to reach the people who want to hear from you.
On top of that, the platform provides very limited data on your audience. There's no way for you to access contact information so you can communicate directly with your fans. So they made it difficult to reach supporters and don't provide the information artists would need to reach those fans on their own.
A lot of artists have used platforms like YouTube, Facebook, or Instagram Live to broadcast virtual shows, which poses two problems. Aside from the issue of data ownership, they offer limited viable options to monetize your professional performances. Sure, you could livestream your concert on YouTube, but you're leaving money and data on the table.
The new way: You communicate with fans directly, and control your own data
Passage Virtual Events has changed the way artists control their fan relationships.
By securing access to your live-streamed events, you get better information which allows you to communicate with your supporters long after the show has ended. You'll have their contact information such as email or even phone numbers, and you decide when and how to communicate with them. Download the data anytime, or create automations with more than 2,000 apps.
Secured access doesn't mean you have to charge fans the same price for a virtual show as an in-person performance. You can even offer a free show, but you get better data on your fans who register for the live stream.
Passage also comes with the option to offer pay-what-you-can tickets, which can be especially useful in these uncertain days to give your supporters the flexibility to contribute what their individual situation allows.
Again, all of this is available at ZERO cost to the artist.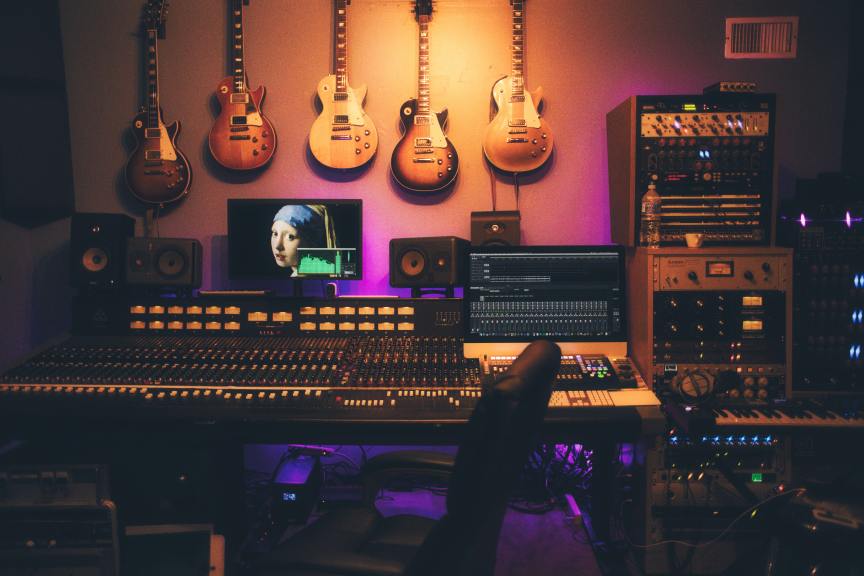 Distributing Music
The old way: You need a big recording label to produce and distribute your music
Record labels still wield a tremendous amount of power in the music industry, but their strength is waning.
Labels produce, market, and distribute artists' work while taking a huge cut of the proceeds. It's a broken system that has been maligned for years as predatory and unfair to artists, the people music fans actually want to support.
The new way: Release your own music
Fans no longer need to have a physical copy of your music. Streaming services come with their own set of challenges and skewed revenue models, but more and more artists are bypassing the labels and releasing music on their own.
As audio equipment becomes more accessible and more affordable, producing and releasing your own music has become more realistic for independent artists around the world.
One way you can get your work out to fans directly is through a live virtual show. Perform work from your new album, and invite your most enthusiastic fans to be part of the exclusive first look.
Passage's Instant Donate feature gives you a virtual tip jar, so fans can support you directly during your performances. You can also use Passage to sell merchandise or VIP upgrades directly to your fans.
Need help setting up your first virtual event? Schedule an onboarding call with our support team. We'll set everything up for you!