As part of the new partnership, Passage will operate a custom-built ticketing portal for League Two teams
DETROIT, MICHIGAN — Passage, a cutting-edge payments and customer engagement engine, and the United Soccer League (USL), the fastest-growing soccer organization in North America, announced today a new partnership which names Passage as the Official Ticketing Provider of the USL League Two.
Through the agreement, Passage will provide League Two with a custom online portal which will be available to all League Two teams ahead of the 2021 season.
The new portal – which can be found at tickets.uslleaguetwo.com – will allow each team that elects to use the service to personalize the look and feel of their team pages. The portal handles not only ticket sales, but also sales of merchandise and concessions, both online and at-the-door on matchday.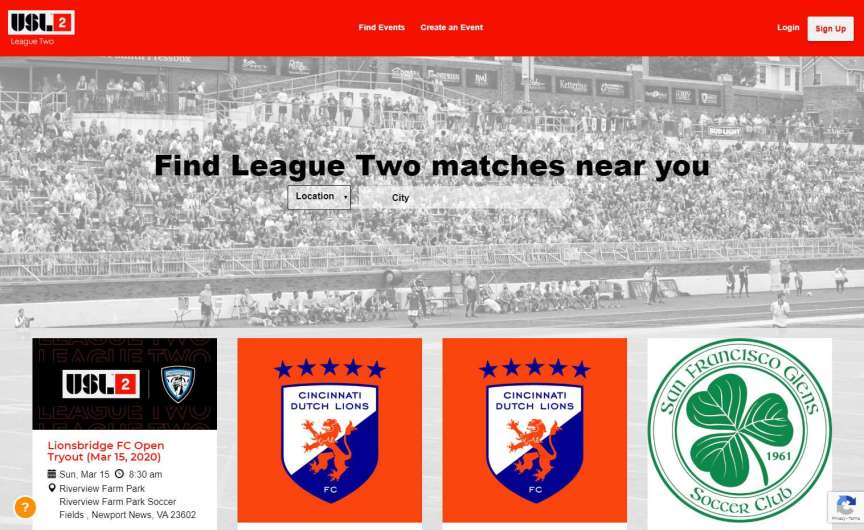 Additionally, the new site will provide a one-stop shop for soccer fans looking to attend League Two games across the United States and Canada. Driving online traffic to one central portal will help individual teams reach more fans and will make it simpler for fans to find a game near them. The underlying technology will also give fans the same level of world-class reporting and top-of-the-line support for which Passage is known.
"We're excited about our partnership with Passage," said League Two Vice President Joel Nash. "Our aim is to consistently raise the bar for League Two both on- and off-the-field and this partnership allows our clubs to streamline their operations whilst giving fans an excellent matchday experience. League Two has a direct talent pipeline to top-level professional leagues, so the ticket-buying experience for fans should match the level of talent and skill they're going to see during a League Two match."
Passage's advanced portal will help establish that seamless fan experience, providing professional features such as assigned seating, season passes, bundled ticket and merchandise packages, flex passes, and more.
"We are thrilled to be working with the USL League Two and delighted to provide the league with a white-labeled payments solution," said Passage CEO Alex Linebrink. "It's really all about making it simple for teams to set up and track their ticket sales and attendance, which in turn makes the gameday experience for fans seamless both online and at the stadium."
---
Passage powers ticketing and payments for events and attractions. Their all-in-one mobile box office technology allows event producers to take control of all their ticket, merchandise, and concession sales both online and at-the-door, all while reaching more fans and making more money.
Since 2014, Passage has completed millions of dollars in ticket and product sales for thousands of events around the world. For more information about Passage, please visit gopassage.com or contact CEO Alex Linebrink at alex@gopassage.com.
---
The United Soccer League (USL) is the largest and fastest-growing professional soccer organization in North America, possessing more than a decade of experience in bringing the world's game to communities across the United States and Canada. Overseeing the USL Championship (USSF Division II), USL League One (USSF Division III), and USL League Two (Pre-Professional), the organization is built on a proven and recognized model in international football and counts more than 125 clubs in its membership.
USL League Two is the leader in pre-professional soccer in the U.S. and Canada. The League holds a vital role as it continues to provide the elite platform for those pursuing professional careers domestically and internationally. Throughout the United States and Canada, League Two franchises continue to provide the elite amateur player the opportunity to train and compete at the highest level while maintaining their collegiate eligibility. With ownership of teams coming from the likes of MLS and USL franchises as well as leading business and sports individuals, League Two serves as the foremost development platform for the game both on and off the field.
League Two is more than the leading national pre-professional league.
League Two is the defined and proven pathway for players to progress to the ranks of professional soccer, while its clubs become fixtures in the communities where they operate.
For more information about the USL League Two, please visit USLsoccer.com or USLLeagueTwo.com.