The new platform makes it simple for event creators, artists and others to host live online events and sell digital ticket access
DETROIT, MICHIGAN — Passage, a cutting-edge event ticketing company, today announced a new digital platform called Passage Virtual Events. The platform provides organizers a creative solution to current ticketing challenges by making it simple for event creators, artists and others to host live online events and sell digital ticket access.
"This is a uniquely difficult time for events," said Alex Linebrink, CEO of Passage. "Overnight, small businesses and independent creators saw their incomes disappear through the necessary cancellation of in-person programming. While we are immensely supportive of these health and safety measures, we all miss that human connection that in-person events brought us. It was important to us to figure out an inventive way to support the artists and creators we love."
In response to the COVID-19 pandemic and the guidelines around in-person gatherings, the Passage team sat down to discuss how they could help support the thousands of event creators. The result was Passage Virtual Events, which leverages Passage's existing technology and allows event producers and venues to host their events live online.
Passage Virtual Events is free for event creators, who can set any ticket price point and determine the date, time, format and content of their events. Access to all events is protected by a virtual ticket, required for entry to the live-streamed event. Event creators can use their preferred streaming provider, including YouTube, Vimeo, Twitch, or another trusted platform for the live-streaming.
"Our platform was already setup to handle these kinds of transactions, so it merely became a matter of building out the right technology and the right interface," said Linebrink. "Our team worked relentlessly to build something that was simple so anyone could use it, even if you're not 'tech-savvy.'"
Passage hopes virtual events will provide relief for the industries hardest hit by the pausing of in-person events amidst the COVID-19 pandemic. A custom event through Passage Virtual Events can be set up in less than five minutes and then integrated into social channels immediately after. The platform can be utilized in multiple industries, including broadcasting an interactive mixology class, fitness bootcamp, cooking classes, music lessons, paint and sip, home improvement projects, learning activities for children and more.
Organizers can also leverage Passage's social discount feature, which offers an immediate ticket discount for guests who help share an event on Facebook or Twitter, to help get the word out about their events. Event creators can also sell merchandise and accept donations on the Passage platform to boost their income and give fans a way to show their support.
"One thing that hasn't changed is our need for entertainment, and our love for our favorite artists and creators is as strong as ever," said Linebrink. "We hope Passage Virtual Events gives the world a way to stay connected and stay positive."
Event creators can get started at GoPassage.com/Virtual, which is also where fans can search for virtual events and purchase tickets.
Passage also introduced this week a program called Passage Capital which offers event producers and venues an up-front cash infusion in exchange for a long-term contract. Visit GoPassage.com/Capital for more information.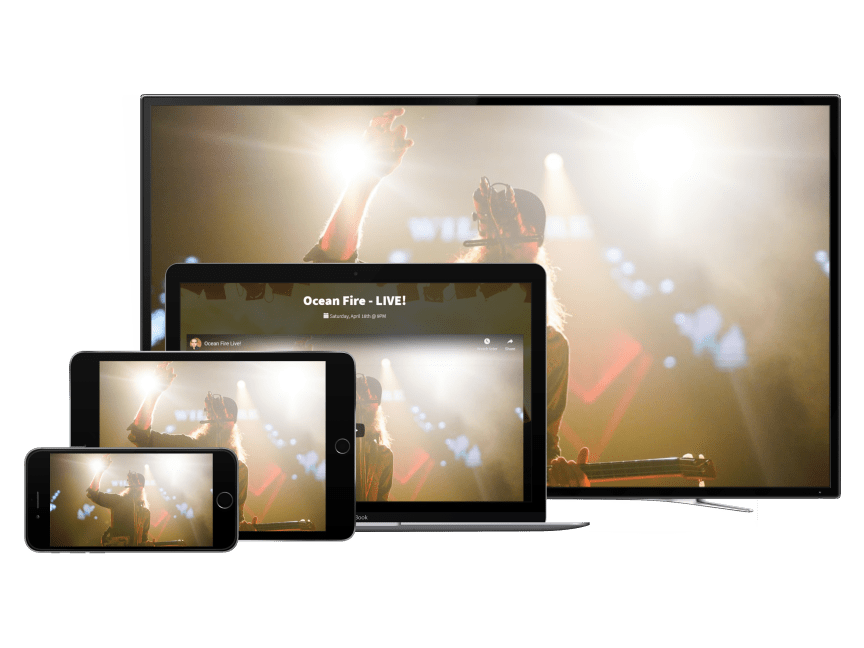 Passage powers ticketing and payments for events and attractions. Their all-in-one mobile box office technology allows event producers to take control of all their ticket, merchandise, and concession sales both online and at-the-door, all while reaching more fans and making more money.
Since 2014, Passage has completed millions of dollars in ticket and product sales for thousands of events around the world. For more information about Passage, please visit GoPassage.com or contact CEO Alex Linebrink at alex@gopassage.com.