It's update time! We started off the year with a brand new design, assigned seating, and more. Then we continued new website widgets installment plans, and a barrage of mobile improvements.
Read on to see what we've launched in the last couple of months to help you find more fans and sell more tickets!
1. A New Bluetooth Card Reader
Our biggest recent announcement is definitely the release of the Chipper 2X BT card reader for use with the Passage Manager App!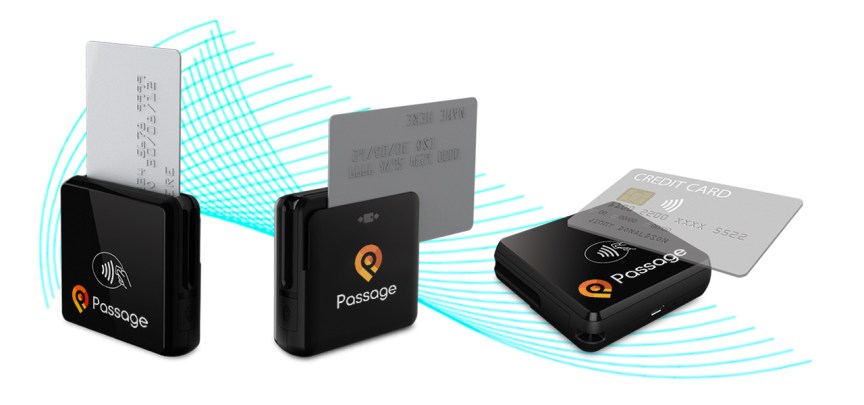 No audio jack? No problem. With the Chipper 2X BT you can connect from your mobile device via Bluetooth to accept swiped cards, chip cards, tap-to-pay cards, and even mobile wallet (Apple Pay and Google Pay) transactions! This card reader will replace the A100 and A200 audio jack readers. Use the code "scary25" for 25% off of the new reader through the month of October!
2. Disputes Report and Notifications
While we do everything we can to protect against potential cardholder disputes (often called chargebacks), they can still happen. When they do, it's important that you have access to information on those disputes and control of how you're notified. Now you have just that!
Disputes Report: Head here from the "Reports" drop-down to see any disputes you've received since September 1st, 2019, along with the status of the dispute and whether we win the dispute when we fight it.
Dispute Notification Settings: We realize that not everybody wants to be notified about disputes, but many people do as well. Now we let you decide! From the Admin area select "Edit Profile" from the "Account" drop-down in order to decide whether or not you'll be notified in the case of a dispute. If enabled, you'll also be notified if/when the dispute is won.
Updated Disputes Guide: Check it out here!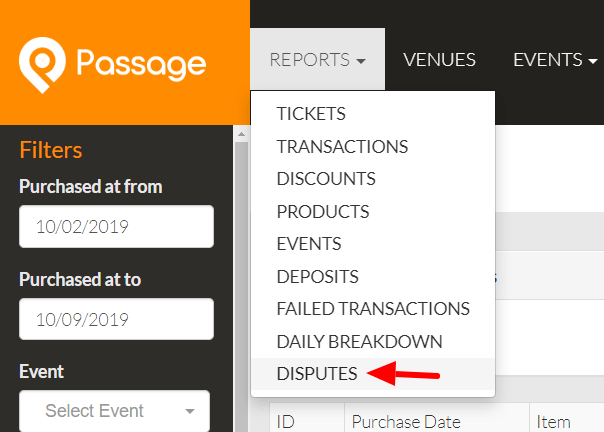 3. Improved Installment Plans
Have you ever had a high ticket price (maybe season passes, a tour, an escape room group, or a high-priced conference admission) that needs to be split into multiple payments? Passage now supports installment plans! You can split a payment up into two (think a deposit and then final payment) or more (4? 5? 10?) separate payments, charged to the customer credit card on file at any dates you choose.

Installment plans have been available for a couple of months, but we've made some big backend improvements making them far more robust. Drop us a note if you'd like installment plans enabled on your account!
4. Improved Event Search
We reach over 3 MILLION event fans every year. When they're searching in your area, we make sure we point them to your event first! Over the last month, we've made some significant improvements to the event search to make sure they're finding you when they're supposed to 🙂

These are just a few of over 100 updates we've made over the last two months. The others are smaller things: bug fixes, speed improvements, formatting updates, etc. All of this means a better experience for you and your customers.
We hope you enjoy all of these updates, and as always: hit us up at support@gopassage.com if you have any suggestions or if we can ever be of any help in making your next event a success!