Escape rooms around the world are challenging players to work as a team to problem-solve their way out of creatively themed scenarios using strategic thinking, stealth, and many other skills. Oh, and did I forget to mention there's a clock ticking? Generally, teams have 60 minutes to escape or they've failed the mission. Let's take a look at the top escape rooms in the U.S. and how they're taking competitive adventure to the next level.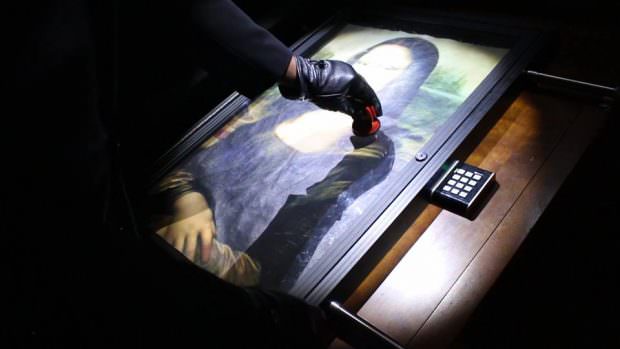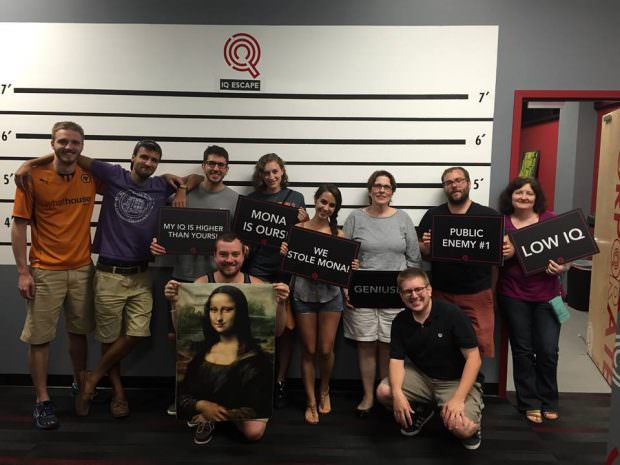 IQ Escape asks teams to not simply escape a room, but to solve mysteries, pull off monumental heists, and basically, save the world. In their own words, "We expect you to navigate through a well-developed adventure, modeled with seemingly real life tasks and storylines." IQ has a few different scenarios for adventures to choose from, but one fan favorite is Stealing Mona. This challenge is exactly how it sounds.
Teams must infiltrate the museum, disable the security system, acquire the Mona Lisa, and replace it with a counterfeit. Sounds easy enough? To pull off this heist, you'd better be able to think on your feet; your team has only 60 minutes before the museum curator returns! Get tickets to steal Mona here.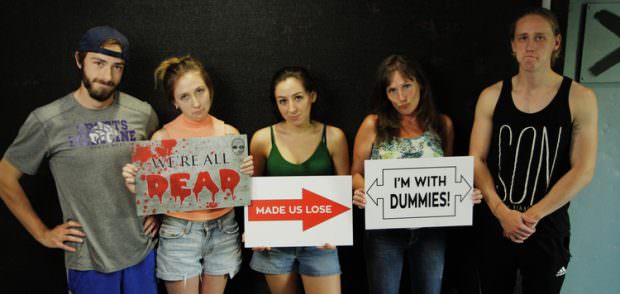 Hush's escape room hits a home run for a lot of adrenaline junkies because it simulates a real life disaster… sort of. After blacking out, your night out with friends turns into your worst nightmare. You wake up in a strange basement below the nightclub only to realize that it's actually a prison made by an insane person. You start to yell for help but your screams are muffled by the music and dancing above you. You've got 45 minutes to escape… go! Grab tickets to escape the madman's prison here.
At Escape Room LA, players can choose from four different games. Think you can escape a maximum security prison? Do you have what it takes to rob a bank? Maybe you'd be better suited for saving the world from a nuclear apocalypse. If none of those scenarios kick your adrenaline into overdrive, you can set foot in the zombie lab and attempt to stop a zombie virus that could potentially destroy humanity.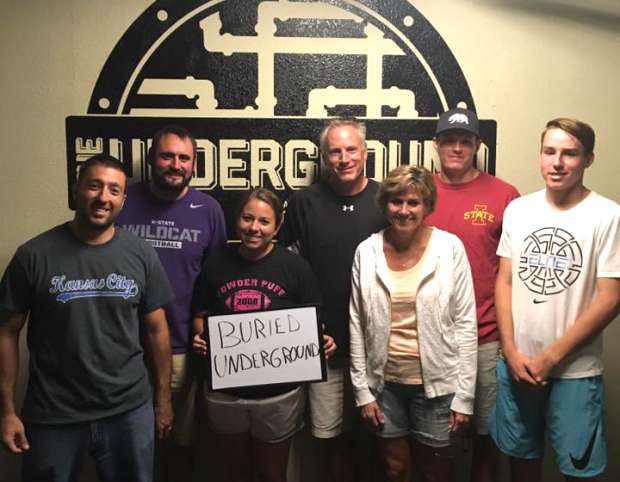 Located in Kansas City's River Market, Breakout KC gives players 60 minutes to break out of numerous escape rooms by cracking codes and solving riddles. With a 25% average success rate, Breakout KC knows how to test their players to the max. They even offer an "Underground Room" in which guests may be required to climb, jump, or crawl in order to successfully breakout. This challenge is only for the bravest of escape artists, and isn't recommended for those afraid of the dark or are claustrophobic.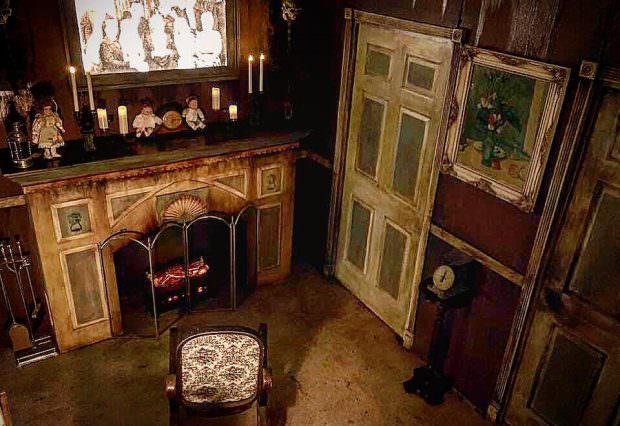 This escape room is by far one of the most sinister and creepy. Trapped takes players into the gruesome Hayden House where John Hayden tortured and murdered countless victims. Although these victims strived to escape Hayden's evil lair, none were successful.
Faced with the challenge of deciphering who is next on Hayden's kill list, players must gather their wits, as well as their courage to bring Hayden to justice and solve this dark mystery. Once your team enters the room, the clock counts down from 60. You're trapped. Get tickets to experience and escape Hayden House here.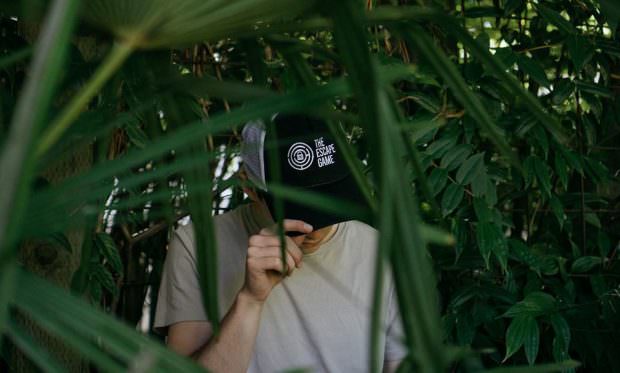 Your team has been assigned a critical covert mission to stop an international terrorist attack. Gather clues and get inside the heads of evil masterminds behind the attack. This escape challenge, appropriately titled Classified, is one of the four games offered by The Escape Game. It requires teamwork, strategic thinking, detective skills, and most important of all, bravery. This high stakes mission has a record completion time of 30:45, so bring your A-game! Other challenges to choose from include Prison Break, The Heist, and Gold Rush.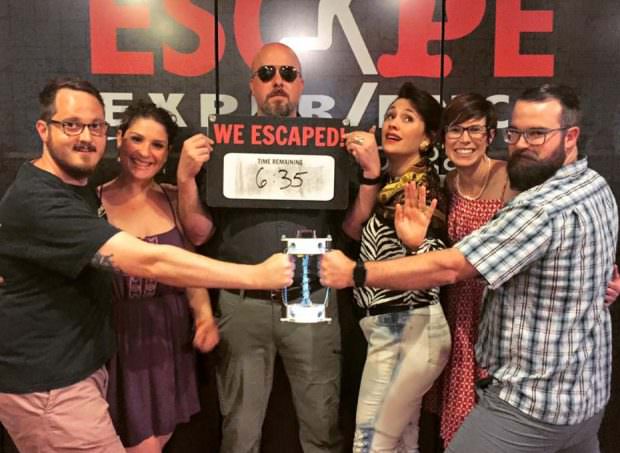 With a 27% success rate, The Inheritance Room has earned the title of Escape Experience's most challenging escape room. Part mystery and part mission, this challenge involves digging into the mysterious death of your distant uncle's death and escaping with his inheritance. However, your uncle's backstory is a little more complicated and uncertain than you might have hoped and solving the puzzle of his death and walking away with his cash will require street smarts, math skills, teamwork, and stealth. Find more challenges Escape Experience has to offer here.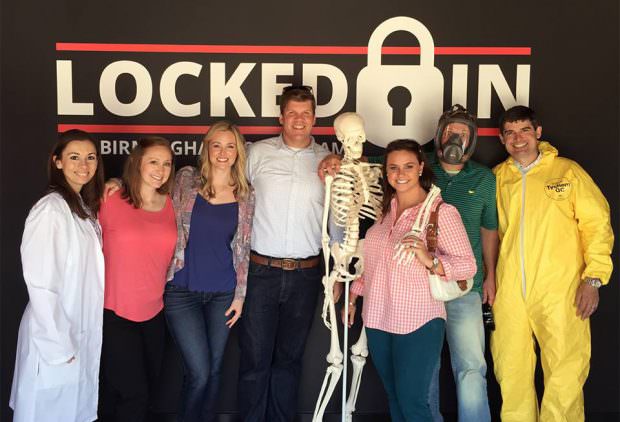 Locked In offers family-friendly experiences suitable for problem-solvers of all ages. They also offer a variety of rooms with different levels of difficulty: easy (50% success rate), moderate (33%), and challenging (25%). The newest and most challenging room you can get locked in is The Classroom. The masterminds behind Locked In's games cleverly describe the scenario as follows, "After waking up in an abandoned schoolhouse, you find a cryptic riddle on a blackboard accompanied by a message implying all is not as it seems. It will take more than extra credit to solve this mystery and escape."