If you've ever ventured to explore Michigan's wine scene, you might understand the amazing energy that circulates throughout this incredibly friendly and hospitable community.
But, if you're new to this scene, then allow us to introduce you to some of the most unique, vivacious, and inspiring winemakers and connoisseurs in the mitten.

Drum roll, please… Here are the top ten Michigan wineries you MUST visit!
1. Chateau Chantal Winery & Inn
From cooking classes, wine dinners, to bed & breakfast stays, Chateau Chantal has everything you're looking for. Located on the Old Mission Peninsula, this more-than-a-winery combines the best views of East and West Grand Traverse bays with a beautiful vineyard.

From Merlot to Riesling, Pinot Noir, and beyond: his place is a paradise for wine lovers. You can enjoy one of their finest wines on their East Patio or have a delicious multi-course wine dinner on the West Terrace. During the cold season, the Chateau holds virtual wine tastings led by a certified sommelier. And for the summer months, they offer a Jazz night every Thursday evening.

Check their Facebook & Twitter pages to keep up with their upcoming winery events.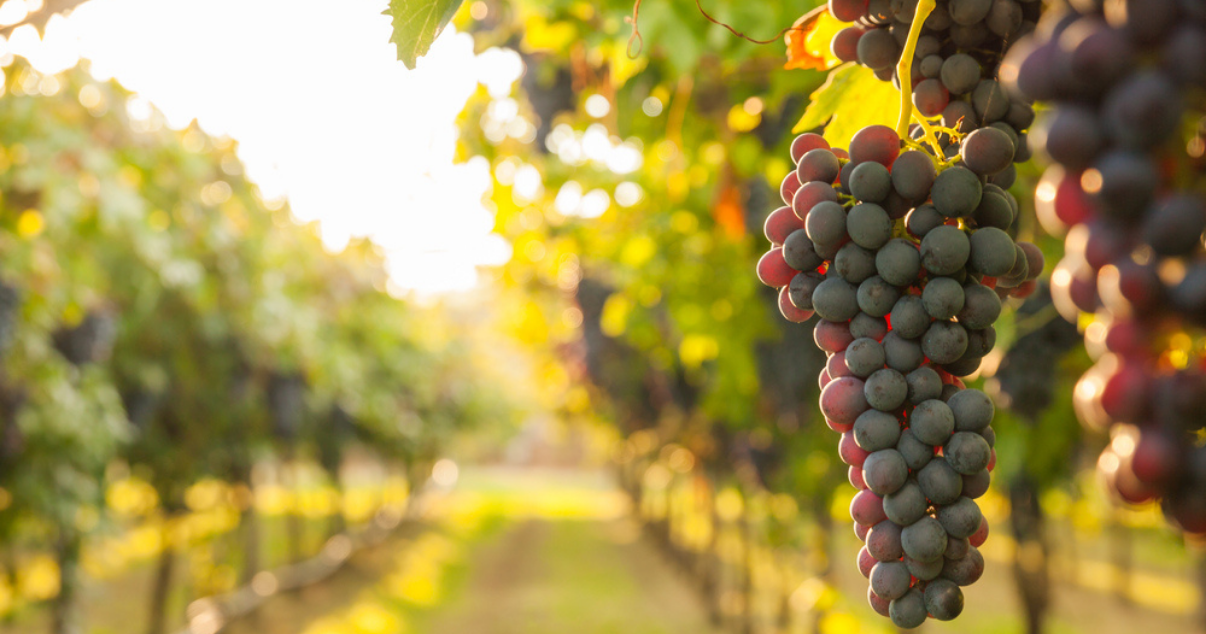 2. Sandhill Crane Vineyards
Despite being a boutique winery, Sandhill Crane Vineyards has one of the biggest wine lists featuring loads of unique wines made from 100% Michigan-grown fruit. Winemaker, Holly Balansag, produces (with love, of course) rich and complex wines and meads made from their own grapes, apples, pears, honey, and maple syrup. The tasting list includes well-balanced acidic white wines, rich reds, flavorful fruit wines, and delicious sweet-tart dessert wines.

This amazing vineyard has a small banquet room for winery events and private parties, with an expanded wine cellar below. At the café attached to the winery, guests can enjoy a selection of recipes made with food from local farms. We LOVE their charcuterie boards!

At Sandhill, they're constantly organizing cool winery events and activities. Follow them on Instagram & Facebook to stay updated.
3. Bowers Harbor Vineyards
Bowers Harbor Vineyards was once used as a horse-breeding farm throughout the '60s and early '80s and is now the second oldest vineyard on Old Mission Peninsula. Although they're proud to be one of the largest producers of Pinot Grigio and sparkling wine in the area, their true flagship wine is Unwooded Chardonnay. This wine is great for barbecues and enjoyed best on the patio, grilling with friends and family.

Bowers Harbor has plenty of wine tours and activities to choose from around the vineyard. You can stop in for dinner or wine tasting in their tasting room, which used to be the old horse barn. They have even teamed up with a local restaurant to produce a five to seven-course meal for guests. They can eat and drink wine in the middle of vineyards in spring, summer, and fall.

This winery also has a wine club where members can receive their favorite wines four times per year.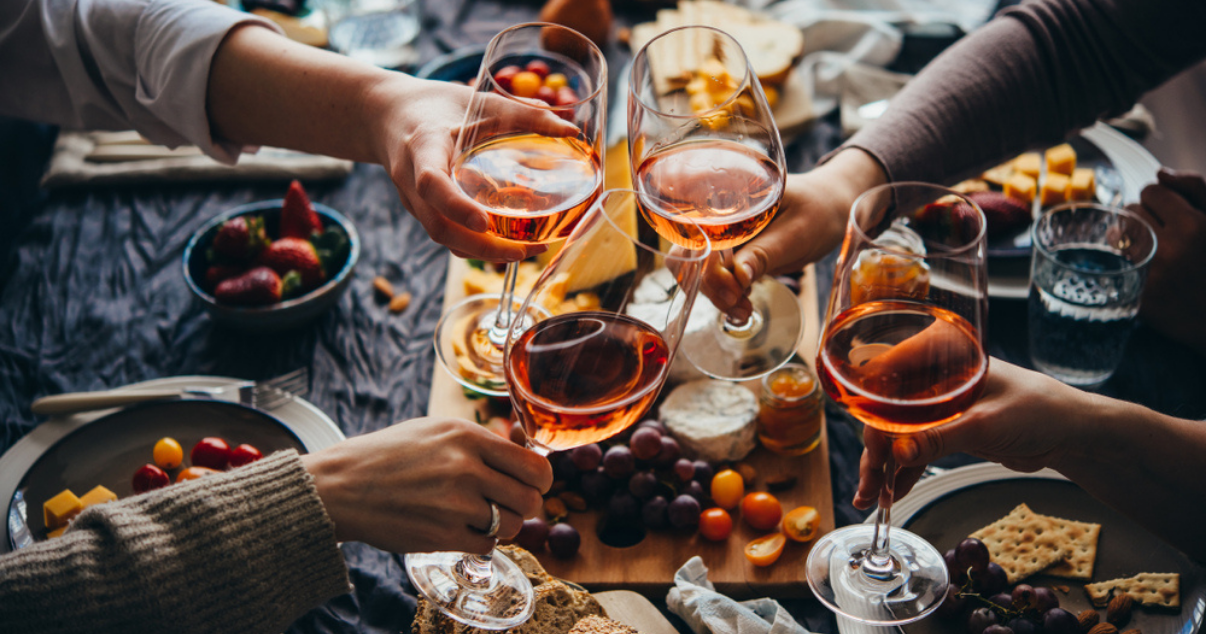 4. Flying Otter Winery
Flying Otter Winery is a family-run winery with a pour for every palate. Owned by Linda and Bob Utter, this eight-acre bustling vineyard is the place to be. The outdoor deck overlooks a sprawling vineyard, where guests can watch the grapes grow while sipping on a delicious glass of white, red, or dessert wine. It's PERFECT!
Linda says she's thankful for the cold climate hearty grapes they grow, as they're able to flourish even in the harshest Michigan winters. How cool is that?

If you want to visit Flying Otter, you can lounge in the outdoor wine tasting room from May through October (or, really as far into the fall as the weather permits).
5. Left Foot Charley
Created in 2004 by winemaker Bryan Ulbrich, Left Foot Charley is an urban winery located in the former Northern Michigan Asylum of Traverse City. Operations Manager, Meridith Lauzon, shared the ins and outs of what makes this winery SO special:
"Most wineries are on a wine trail. However, we're right in town and very accessible. Our location is really cool reuse of an old building: the winery used to be a laundry facility inside the state hospital. It's the perfect spot to make wine because of the old tile floors (winemaking is a messy business)! And it's also ideal for the huge windows in the front that nurses used to open for air circulation. Now, people can just sit and enjoy the natural lighting over a glass of our wine. There's nothing better than sitting down with your favorite wine in a nice and warm space, watching the big snowflakes come down in the wintertime."
Apart from having a really cool building, their events are pretty fun too. The open mic nights at Left Foot Charlie are really popular! They're held every Monday night and showcase the awesome musicians from around the area. Follow them on Instagram or Facebook and they'll keep you posted.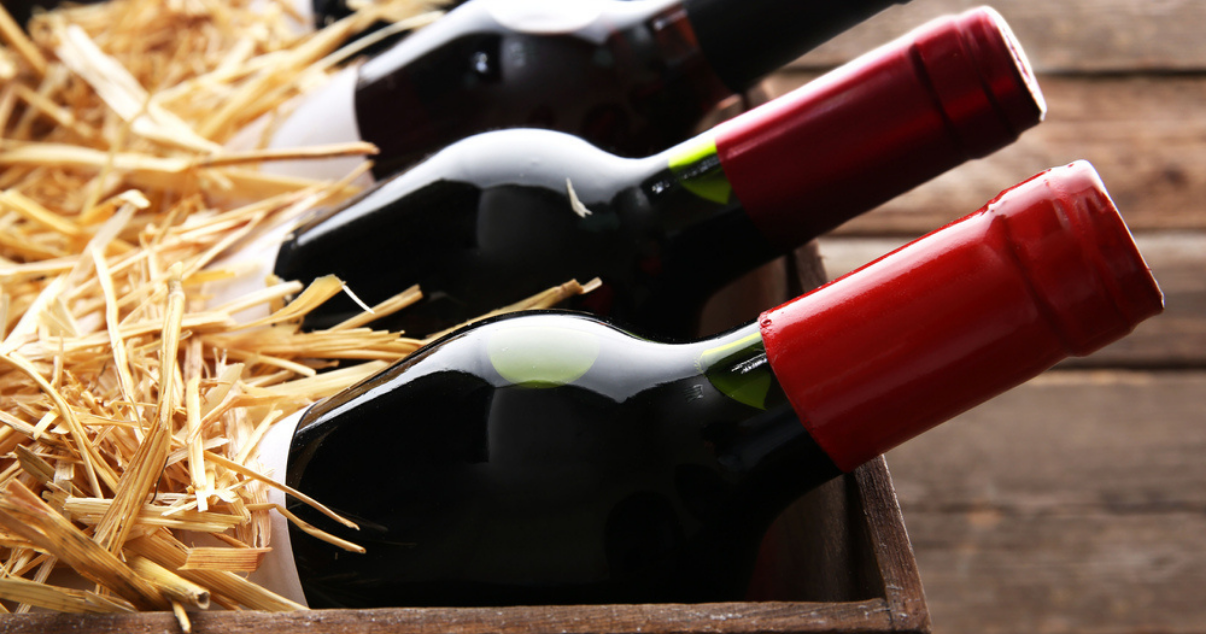 6. Black Star Farms
Founded in 1998, Black Star Farms is a dynamic 160-acre farm in Traverse City that offers a unique experience for all guests.
The "lake effect" climate at the farm enables the growth of classic vinifera graps varieties such as Chardonnay, Riesling, Cabernet Franc, and Pinot Noir. Fruit is sourced from both their own vineyards as well as local partners. This diversity allows them to obtain consistent quality across vintages. The farm's winemaker, Lee Lutes, is self-taught and has been studying and crafting delicious concoctions for nearly 25 years. He is a proud supporter of all things Michigan and is most passionate about their Rieslings and Pinot Noirs.
We spoke with the farm's Marketing Coordinator, Kim Zacharias, about the various compartments of this renowned agricultural destination. As it turns out, there's a lot more to it than meets the eye…
"There's an inn, 3 wine tasting rooms in the Grand Traverse region, 2 wine processing facilities specializing in red and white wine production, a distillery, farm-to-table restaurant, and boarding stables."
Can you believe that? This place has SO many things to do that you'll never get bored with.
7. Pentamere Winery
Pentamere was the first Urban Winery in Michigan. Their fruit comes from the Great Lakes Watershed and occasionally from Ontario; appropriately, all of their wines are named after ships from the Great Lakes! Their wide variety of balsamic vinegar, olive oils, preserves, and sauces pair wonderfully with their wines. Their food products are always on hand to taste, and they'll even custom-make a gift basket with these products (along with their wine of course).

Kate from Pentamere says one of the things that drew her to this winery was the bottling process experience. Volunteers can actually participate in or watch the process of bottling. "It's a lot of fun, and people who wouldn't normally be part of the wine-making equation have the opportunity to learn something new about their favorite drink. We educate them about how the wine is made and they get to feel like they are a part of the process."

The team at Pentamere is very much in the belief of helping each other out, as well as the surrounding community. "We love to participate in citywide events, as well as promoting other businesses in the city," says Kate.

Come out for a wine and food pairing, become a winemaker during their bottling process experience, or simply enjoy one of Pentamere's wines… We'll be having the Baked Apple spiced fruit wine, please!

Check their Facebook page and stay up to date on their news!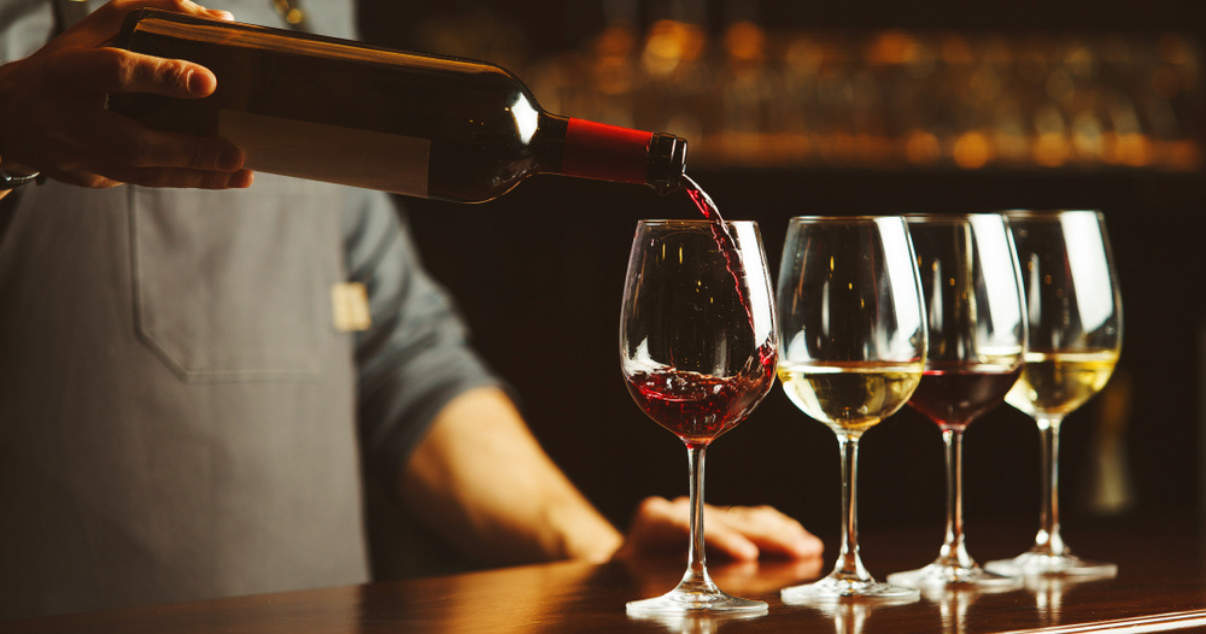 8. Brengman Brothers
For the Brengman Brothers, hospitality is everything. They, as well as their staff, do everything they can to educate their customers and ensure they're getting the best product possible. Although hospitality is a crucial part of what these three brothers do, Robert Brengman says,
"The focus is first on the wine and everything else is built around it. We want people to know that what they're tasting is fine wine at its best. Most patrons know their taste and when they taste our wine, they can understand the difference. However, it's always our job to make the wine, package it, and serve it in a way that enlightens and educates our customers."
Brengman Brothers hosts a variety of events including weddings, corporate events, and a wine dinner series with Chef JJ.
9. Ciccone Vineyard
Overlooking Grand Traverse Bay, Ciccone Vineyard is home to 14-acres of vines. Between the vineyard, their wine tasting room, and the rustic 100-year old barn, it seems that Ciccone is the place to be. The fruit-forward wines of this nearly twenty-year-old winery reflect Italian European tradition. The owners, Silvio and Joan, sold their first bottle of wine in 1998.

Janell Preseau, one of the managers, explains that everyone at Ciccone is very passionate about wine and this is because of the owners' true love of wine and the land on which they make it. "It carries through in almost everything we do," Janell says.

#FunFact: This winery has become a hotspot for all kinds of events. They love to host live music nights! But the truth is that they're truly known for their amazing destination weddings. Follow them on Facebook and stay tuned for their upcoming winery events.
10. Chateau Aeronautique Winery
The Chateau Aeronautique Winery is unique in many ways…. Tasting Room Manager, Sandy Brown, elaborates on why this winery is one of a kind.
"Our owner, Lorenzo Lizarralde, is a reserve pilot for an international airline. He's very passionate about providing guests with a fun and unique experience. It's pretty cool for guests to be able to relax and have a glass of wine while watching the planes land and take off. To keep with the theme, some of our blends are named Aviatrix (the term for a female pilot), such as Aviatrix Crimson and Aviatrix Rouge. All of our bottles have a Stearman aircraft on the labels; they are beautiful!"
At their second location, Irish Hills, they host live music events EVERY Friday and Saturday showcasing local talent or tribute bands. Your agenda for next weekend? Music, planes, and wine. We're pretty sure you've never experienced this type of winery event!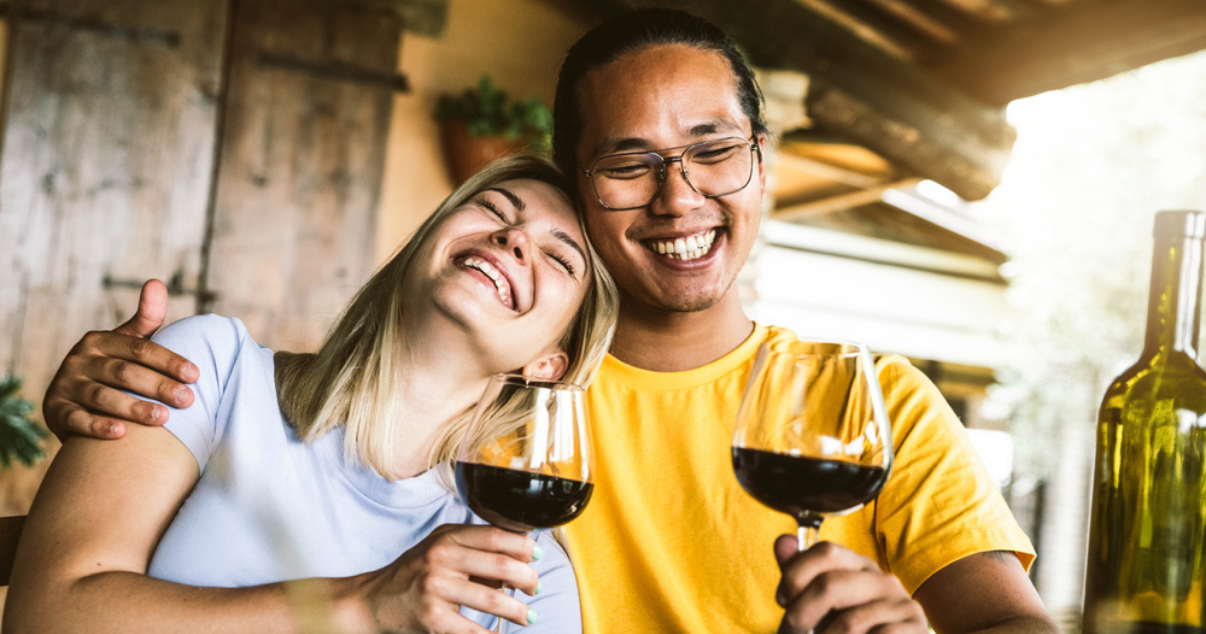 Host your winery events with Passage
Are you a winemaker and want to make the most out of your winery events? We're here to help! Passage's event ticketing was made for wine tours, tasting events, and even wine festivals. You can sell tickets for your guests online or at the door, and offer them a bottle of wine during the checkout.

Passage is flexible and can be customized for YOUR event. Whether you'd like to set different ticket combos, flexible schedules for booking specific times, manage concessions, or provide VIP experiences for your wine club members, we'll make it simple.

If you want to learn more about Passage and our features, you can schedule an onboarding call with a member of our team, or you can sign-up and start your winery event right away!
Special thanks to Allen-Kent Photography for the beautiful feature photo.