This is the great event staffing debate: should you hire paid employees to help with a big event or rely on volunteers? For most events, it's a mix of the two options, but it's more than likely that at some point you'll need the help of volunteers to help with your events.
These individuals end up being key members of your event staff. They're the ones that carry out a HUGE part (if not all) of the tasks on the actual day of the event or even participate during the event organization stage. They're the ones who put your event vision into action, and they do it all without expecting any monetary compensation.
So, how do you properly thank these volunteers that donate their time, resources, and brainpower to make your event a hit? Keeping your volunteers motivated and showing them appreciation is super important. First, that motivation leads to productivity and teamwork. And second, it'd be awesome to build a volunteer community that is encouraged to work with you again!

So, if you want to be a successful event organizer, here are seven incentives for event volunteers that won't break your bank or add to any event planning stress, but still boost their morale.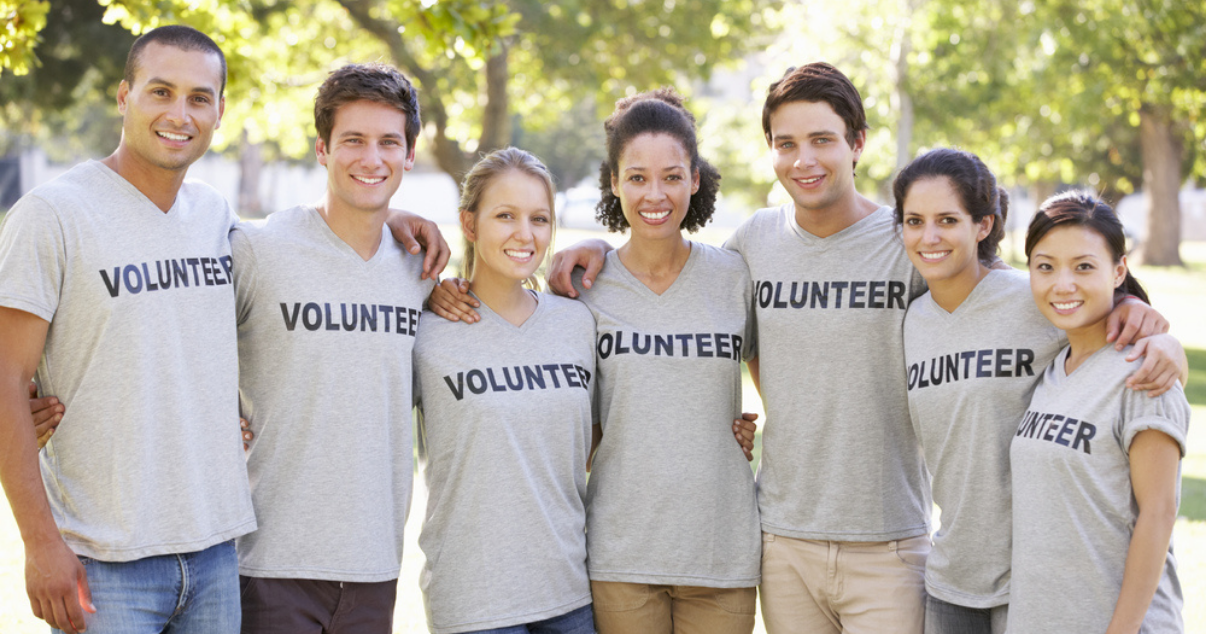 1. Discounted Tickets
You should definitely think about providing event volunteers with a discount code for tickets to use when buying tickets online.
This strategy should be on top of your mind for obvious reasons. Why? Well, if a person decides to volunteer at your event, investing their own time and resources into it, they're clearly interested in what your event has to offer and will likely want to attend!
Gifting event volunteers with a promo code or even complimentary tickets to bring their friends is an amazing way to show them some gratitude. They might have put their heart and soul into the event organization, so why not give them the opportunity to attend and enjoy the event themselves? Besides, letting them see that their efforts paid off will undoubtedly motivate them to volunteer again.

You can also gift volunteers with discount tickets for other similar events you're hosting. For example, if they helped you during a food festival, it can be nice to give them some promo codes or grant them access to culinary workshops or learn-how-to-cook webinars. This is a nice way to recognize their hard work and keep them interested in your event theme for future volunteering opportunities.
2. Free Access After Their Shift
Here's a really cool example.
For Earthwork Harvest Gathering Music Festival, event volunteers show up the day before or the day of the festival to do their tasks: greet guests, serve food, clean, and run the merch booth. In exchange for working a couple of volunteer shifts throughout the three-day festival, Earthwork refunds the full ticket price after the shift is completed. Isn't that awesome?

For this reason, volunteer time slots fill up months in advance. Event volunteers end up being super motivated to help this cause since they get the chance to enjoy their time there while meeting other like-minded music lovers. And this is a win for you: highly-inspired volunteers make outstanding team members, so your event ends up being a total success.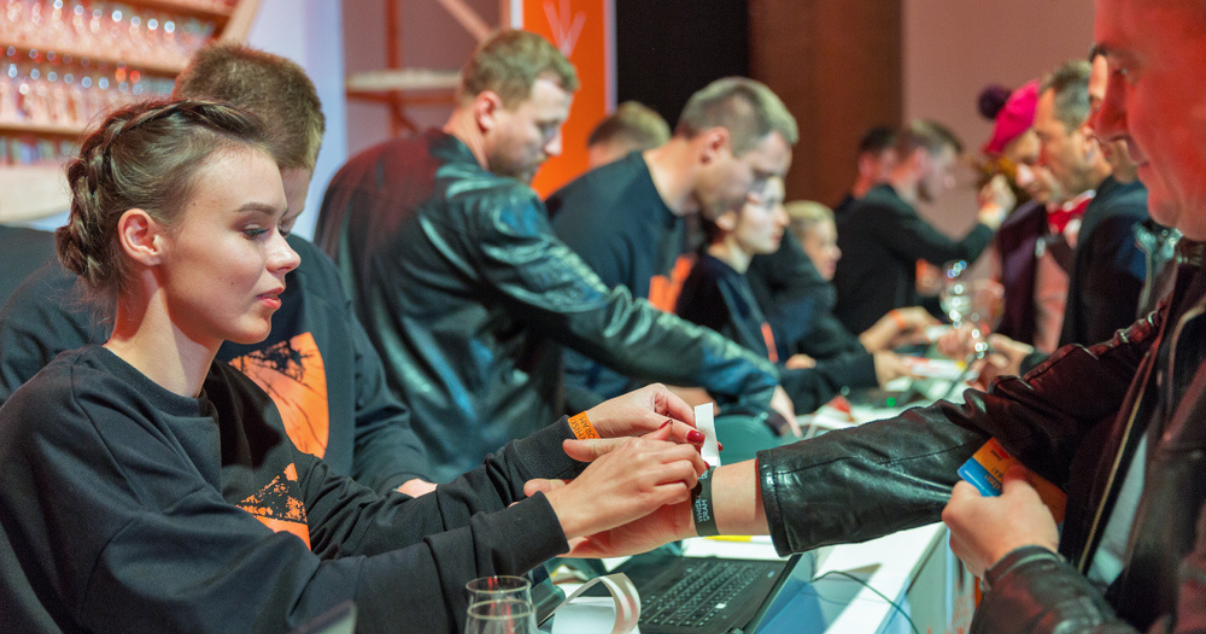 3. Volunteer Social Events
Besides helping in events they like, many people decide to become event volunteers to meet new people and share their experiences with others.

So, one of our favorite volunteer appreciation incentives is to host different social events or activities for volunteers to hang out with their teammates, create a sense of belonging, and most importantly, have fun!
A fun get-together doesn't require renting a snazzy and expensive banquet hall, or a chocolate fondue fountain (although that would be pretty cool!). Most people, especially event volunteers, are content with a social outing that gets the group together to de-stress, mingle, and just have a good time. This can easily be achieved by inviting everyone to a happy hour or trivia meet-up at a local pub, a chill outdoor activity like kayaking or hiking, or even a potluck at a team member's home.
Social activities are the perfect way to build a community within your volunteer team. And yes, this is essential for motivating your event staff. Knowing and trusting each other is the key to boosting morale and teamwork. But mainly, creating a volunteer community also leads to a better working environment where everybody feels part of something special.
If you get this kind of reputation, you can be sure that you'll have a long line of volunteers wanting to be part of your team for your next event.
4. Thoughtful, Unique Awards
There are thousands of ways to reward volunteers, but this one is pretty fun.

Following our advice above on social events, you can organize an Awards Night once your event is over. This is what Cody Bailey, from Hush Haunted Attractions, suggests in this post. He selects volunteers who have gone above and beyond the call of duty to receive cool, custom-made Hush-themed trophies at the end of each event season.
You can create different categories and each event volunteer can anonymously vote and nominate their teammates! You can hand in customized diplomas to the winners for "The Most Inspirational", "The Problem-Solver", "The Enthusiastic", and more. You can organize a small celebration (like the Oscars Gala) to make your volunteer team feel special.

There's no need for you to highly customize the awards or gifts, but it is important to make them thoughtful and creative. Volunteer recognition plays an important role when it comes to thanking and motivating your event staff.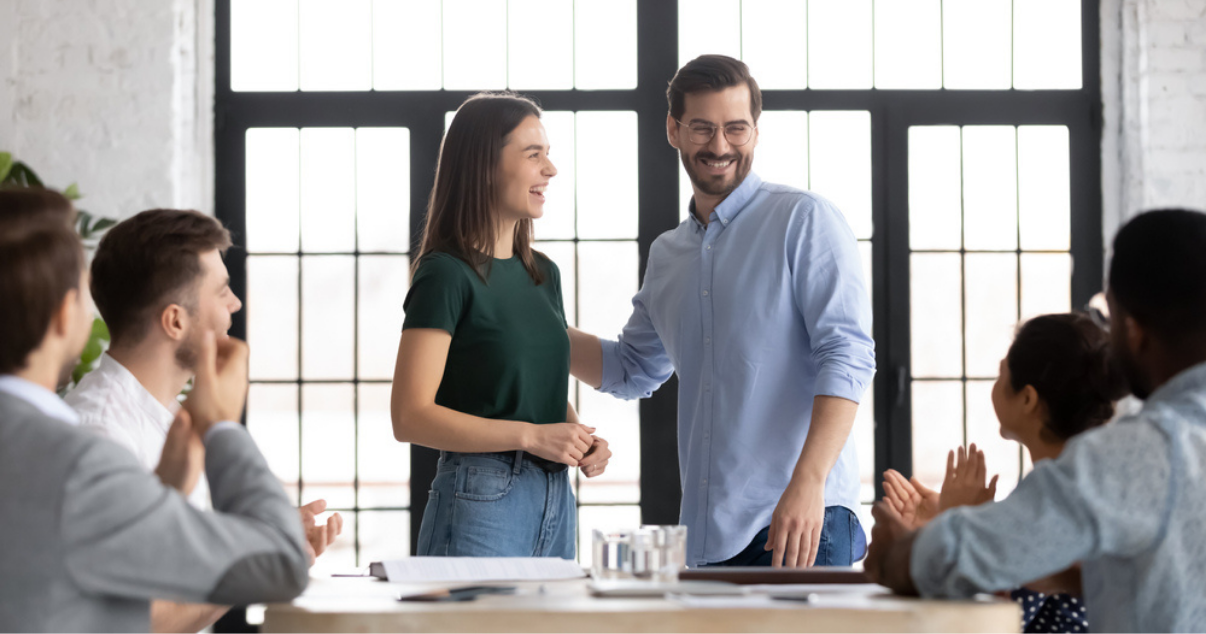 5. Skill Building Opportunities
Many event volunteers are in a stage of life where they are working to acquire new skills and experiences. Some activities and skills learned during volunteering can be key for future job opportunities, such as learning how to deal with customers, managing merch stock, and even learning how to use a cash register. Or perhaps they want to build a career in the event industry, so volunteering at your event is the right place to start.
Either way, an excellent incentive for event volunteers is for you to be truly involved in what they actually want to do. Ask them what their favorite tasks are or if there are certain activities they'd like to carry out. You can be sure that they'll be more motivated if they participate in the tasks they like or in activities they're eager to learn. When it comes to event management, there's no doubt that sometimes you cannot please everybody, but you can create a tasks and duties system, so everybody can rotate and have the chance to do something they like.
And this is beneficial for you too! A well-trained event volunteer might end up getting a job at your company and being part of your permanent event staff.
6. Recognizing Achievements
Post on social media, write a blog article or find some way to publicize the amazing work your event volunteers are doing.
If you have a volunteer team that helps you all year round, you can create a Yearbook of the event volunteers' work. It can be kind of a journal with pictures, memories, the problems you all solved together, and cover each of their milestones. This is a great idea to show some gratitude and to let them know that their dedicated work has an important impact on your events. And at the same time, it's an amazing gift for them to always remember their experience as event volunteers.

Although this might require a little extra writing or pulling a few strings, praising group or individual accomplishments will pay off in the long run. Event volunteers enjoy feeling appreciated and are more likely to do great work for people that acknowledge their awesomeness.
This leads to a KEY final point…
7. A Handwritten Thank You Note
Yes, you read that line correctly and no, you don't need new glasses. There's big power behind a handwritten letter. This underrated practice not only demonstrates that you recognize and appreciate what event volunteers do for your business but also works as positive reinforcement to encourage repeat behavior.

People underestimate the power of gratitude. An email is easily ignored or lost, a phone call can turn into a phone tag, but a letter is non-invasive and hard to overlook. It really shows that you took the time to think about their hard work and personally appreciate them.
No matter which incentive you choose, ALWAYS remember to thank your event volunteers for their dedicated work. If they're happy and motivated, they'll keep choosing you. So, if your volunteer retention rates are high, you're definitely doing a good job! Keep it up!
If you need to start gathering event volunteers, check out Help the Herd's website here.
Once you've got your team, start your event with Passage:
If you need help planning your incoming events, download our Event Organization Checklist: